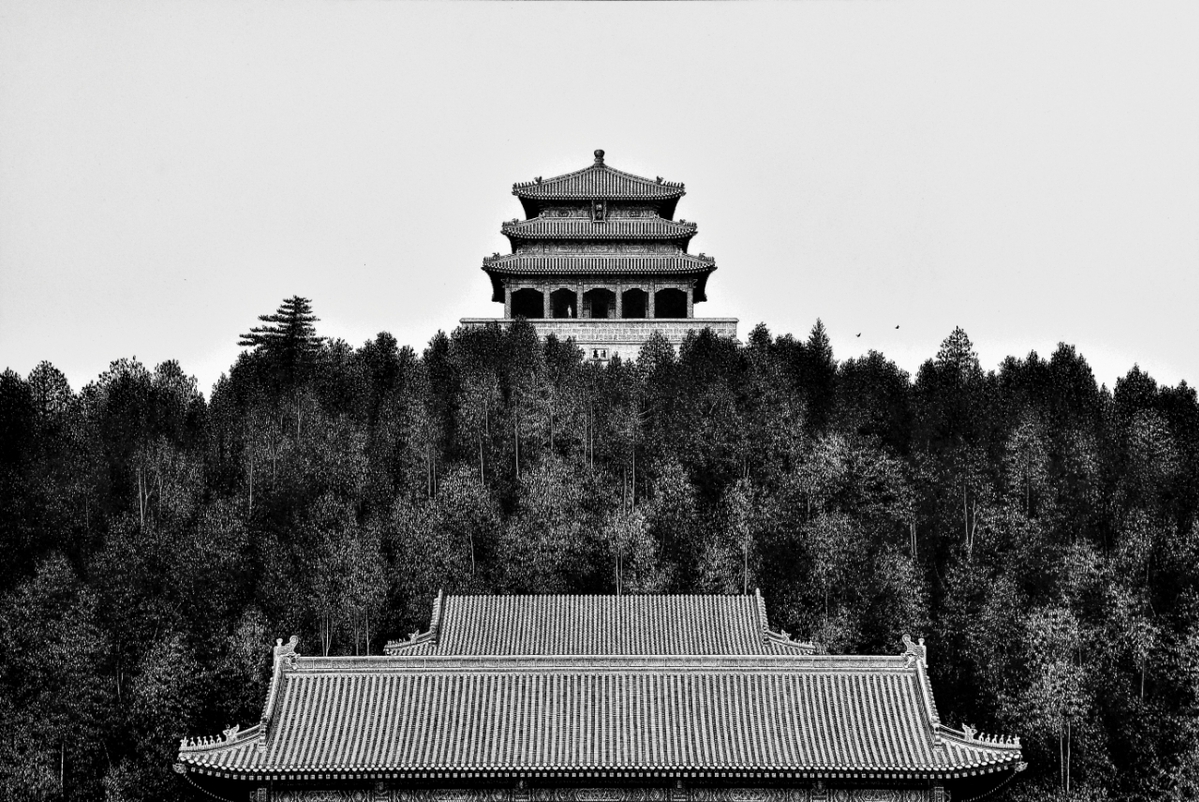 Looking at the black-and-white drawings of ancient Chinese architectures, it's hard to believe these artworks were created using only a fountain pen.
Liu Kai, 27, an artist from North China's Shanxi province, has stunned people with his talent and drawing techniques.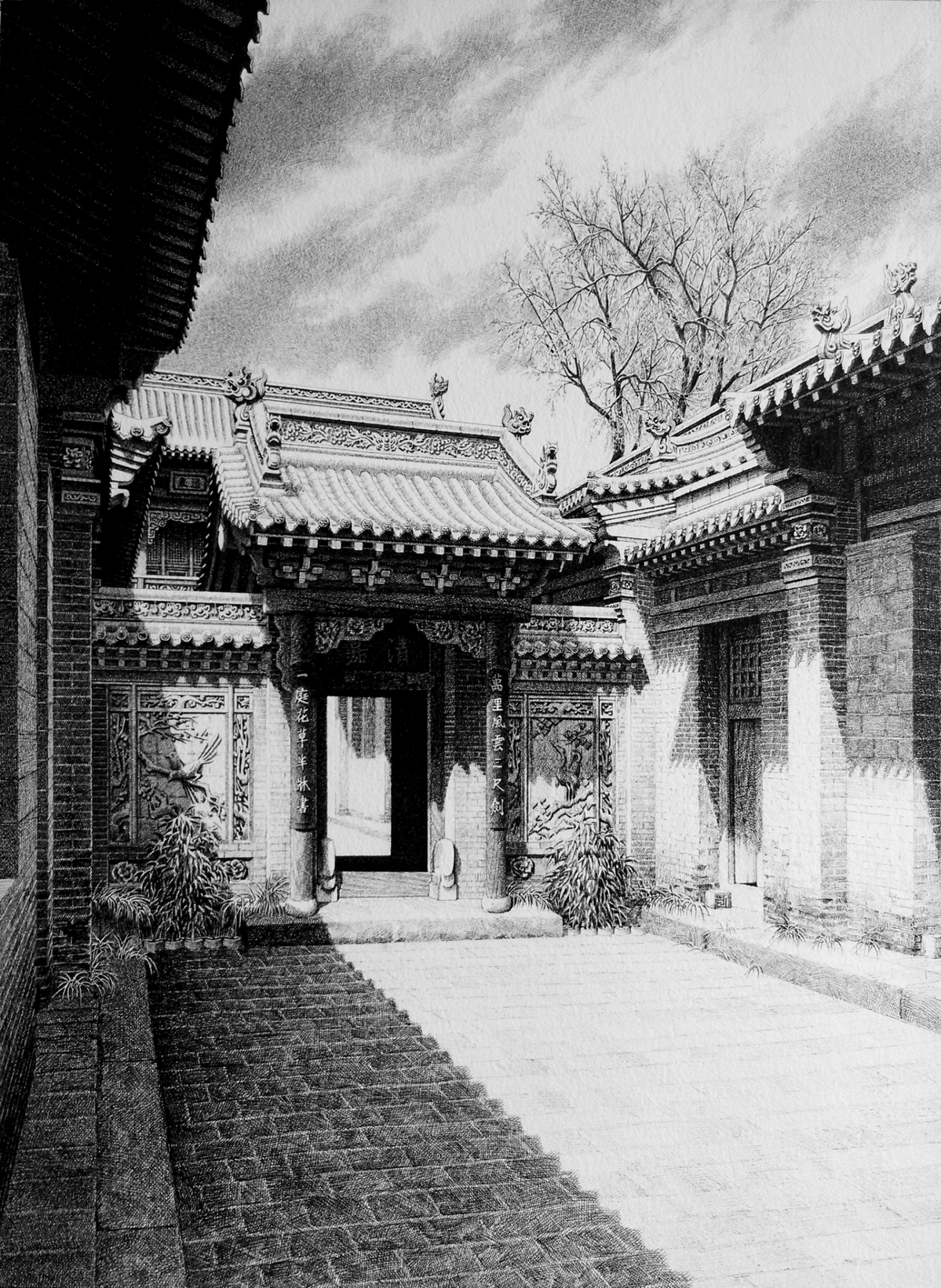 With intricate lines and a sharp contrast of light and dark, ancient buildings under Liu's pen look stately, serene and three-dimensional.
Liu has immersed himself in drawing for eight years and he had wowed crowds once before but with a ballpoint pen.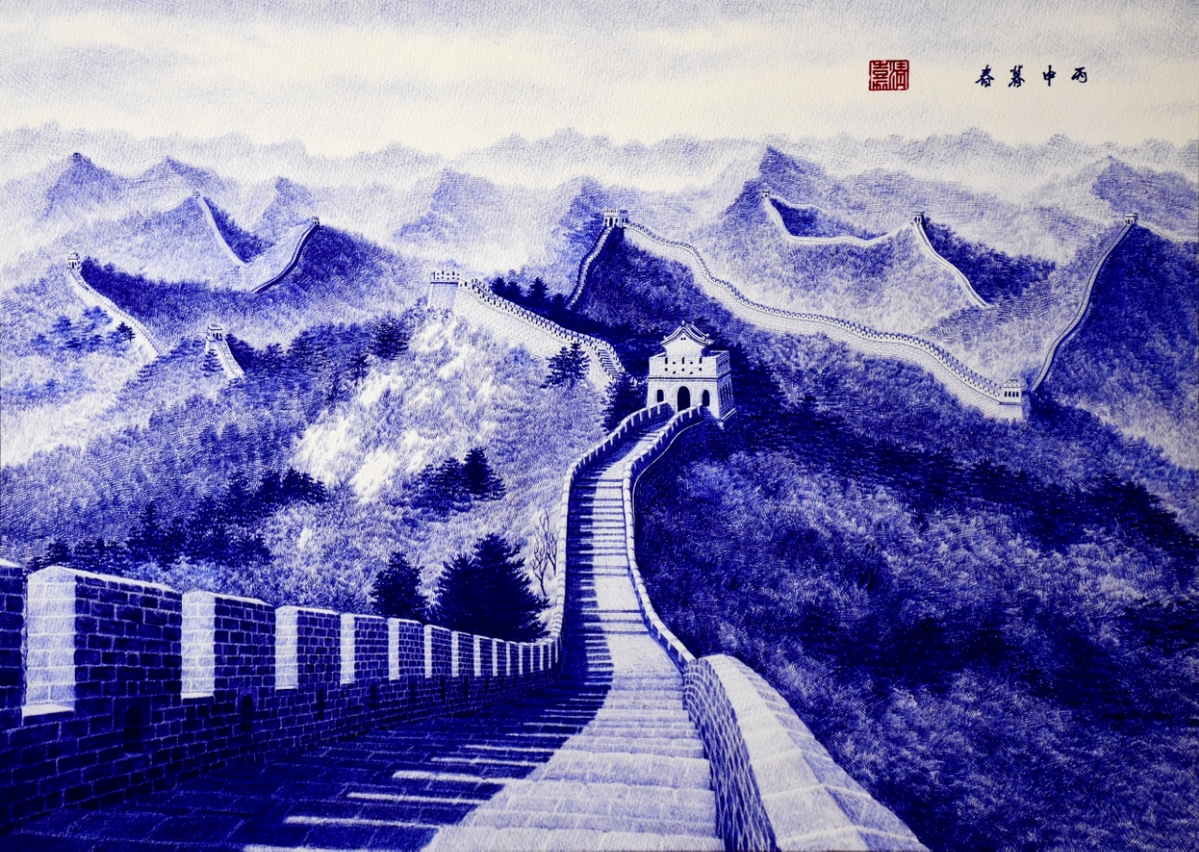 In 2015, a group of his blue-and-white drawings attracted online attention and won netizens' praise for being "as beautiful as the famous blue-and-white Qinghua porcelain".
Before he becomes an artist, he was a high-school student and then a migrant worker. His ability to draw was not taught by school but himself.
When he was a senior high school student in 2007, he developed an interest in drawing and picked up the ballpoint pen. Since then, he has not stopped practicing even when he went out to work.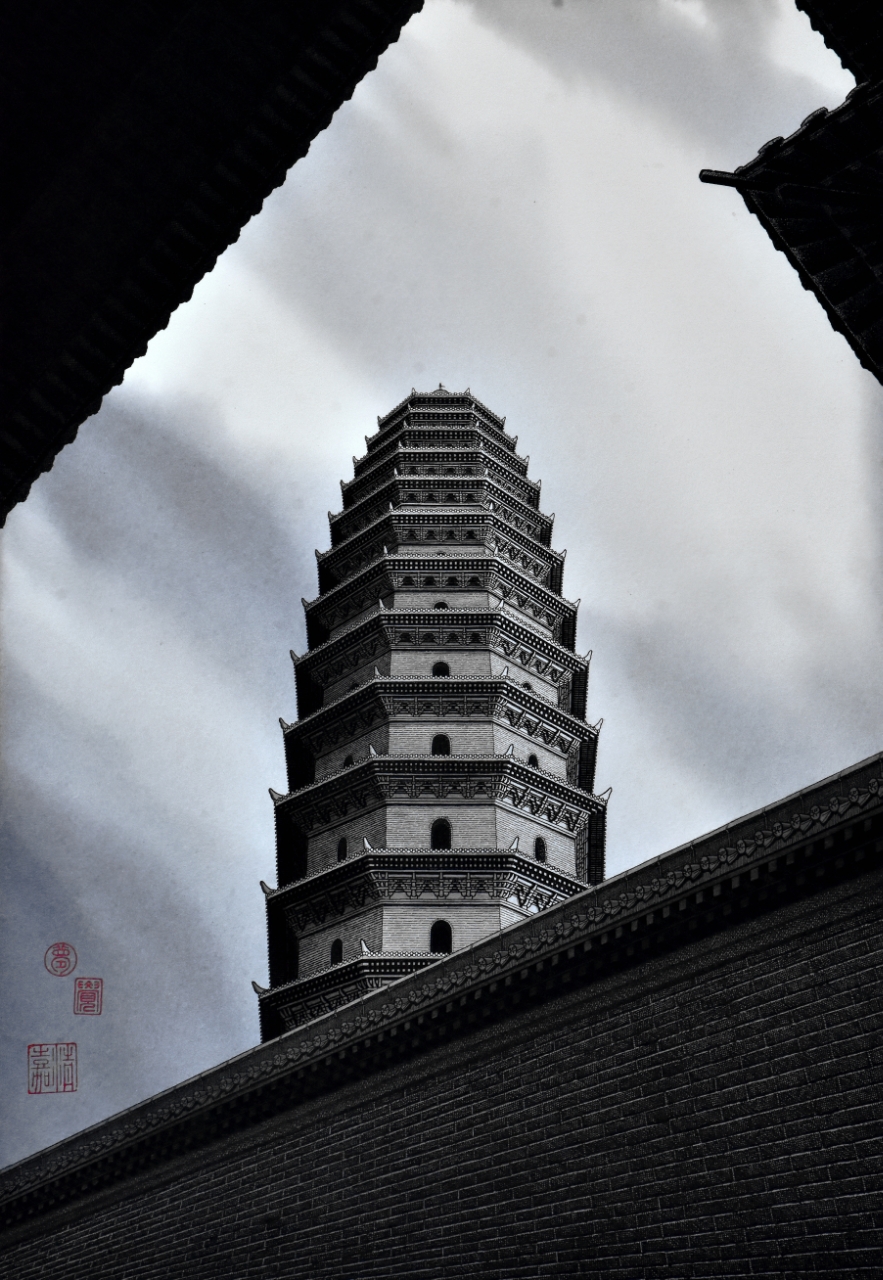 In 2011, Liu quit his job and decided to become a full-time painter. Since 2014, he has started to share his works online from time to time and his works have gradually become popular.
Ancient Chinese architecture and statues are the constant themes of Liu's work. "The reason why I love drawing ancient Chinese architecture is that I was born in Shanxi." Liu said.
Liu's hometown Shanxi province, dubbed "the museum of ancient Chinese architecture", holds over 70 percent of China's ancient wooden buildings.
"I will continue my work. I plan to tour around Shanxi, visit and draw ancient buildings as much as possible in the future. These are not merely words. I truly love these old buildings." Liu added.