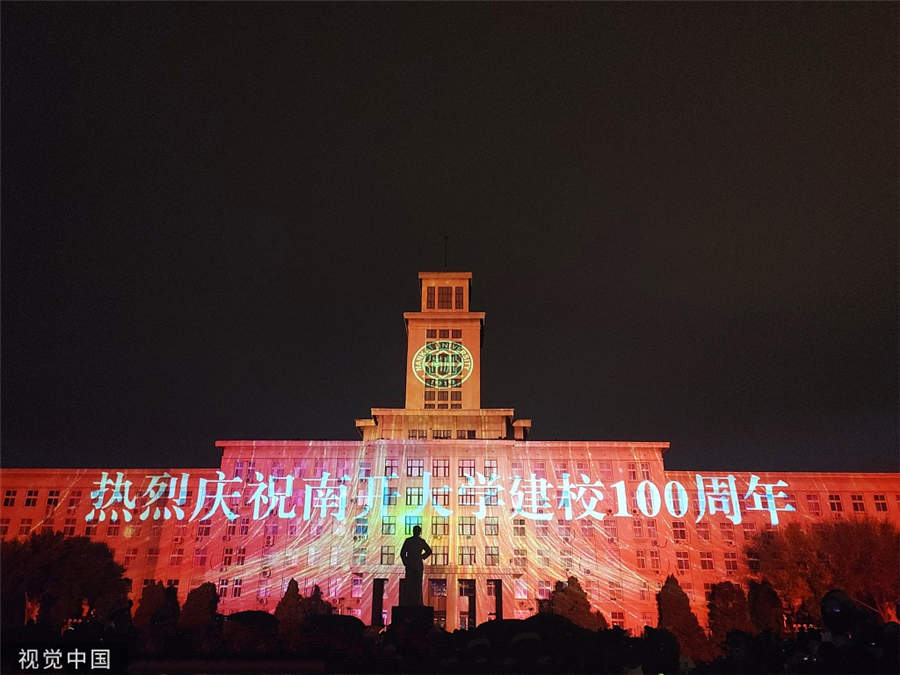 A grand light show was staged at Nankai University in Tianjin municipality to mark the 100th anniversary of its founding on Wednesday night. The 3D light show was presented on the landmark building at the Balitai campus of the university.
Besides the university's light show, famous buildings abroad and nationwide were brightened up for Nankai, including Times Square in New York, Marina Bay in Singapore, the Bund in Shanghai, Canton Tower in Guangzhou, Olympic Park in Beijing and the Potala Palace Square in Tibet autonomous region.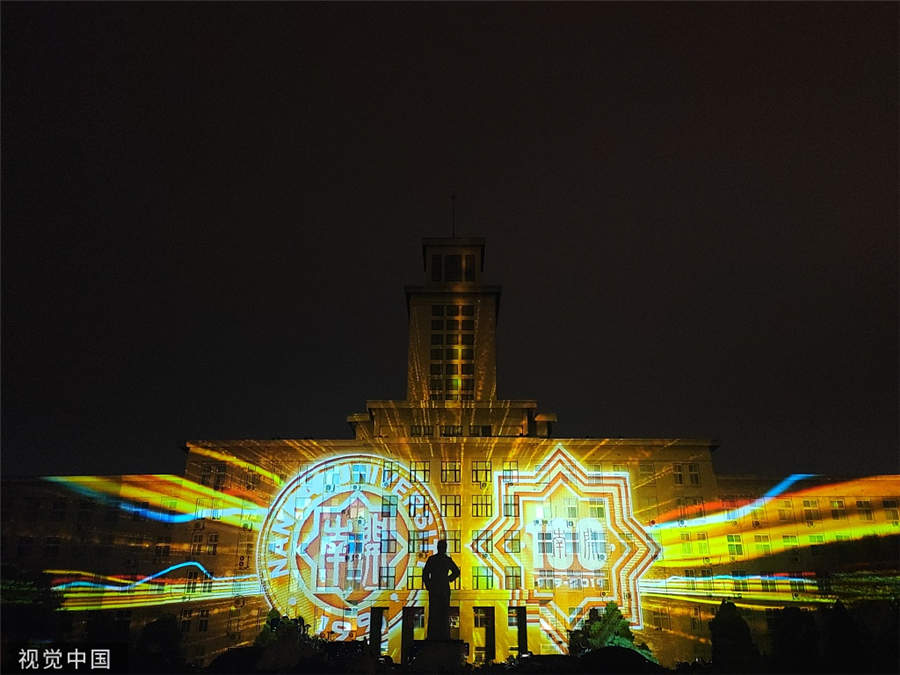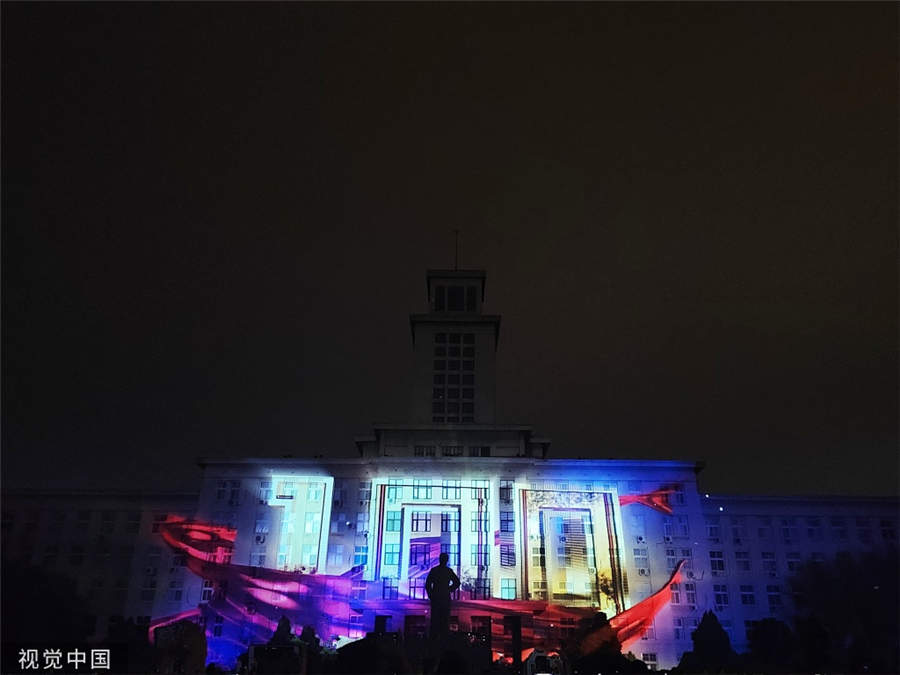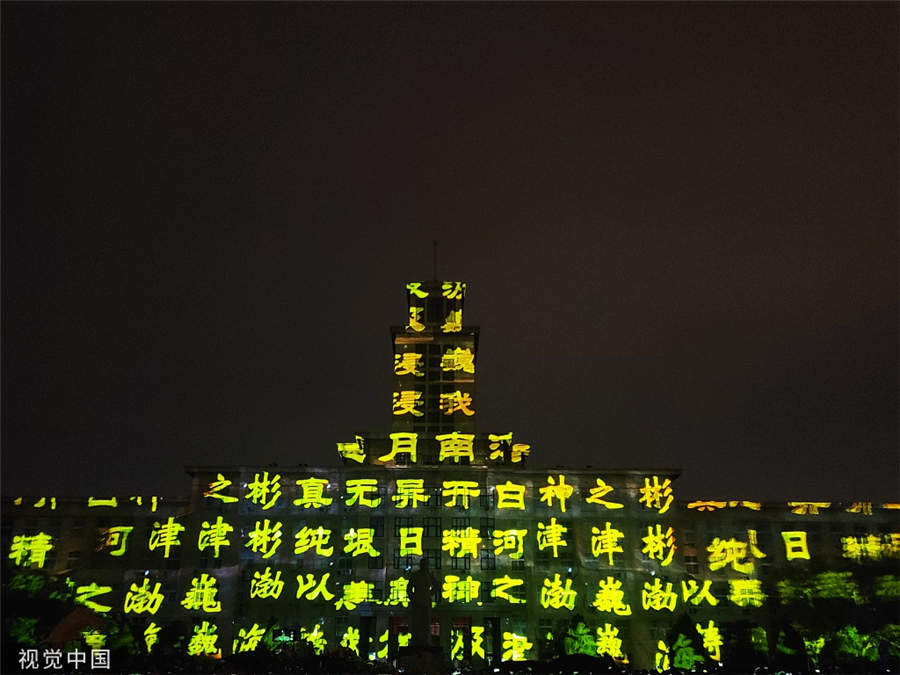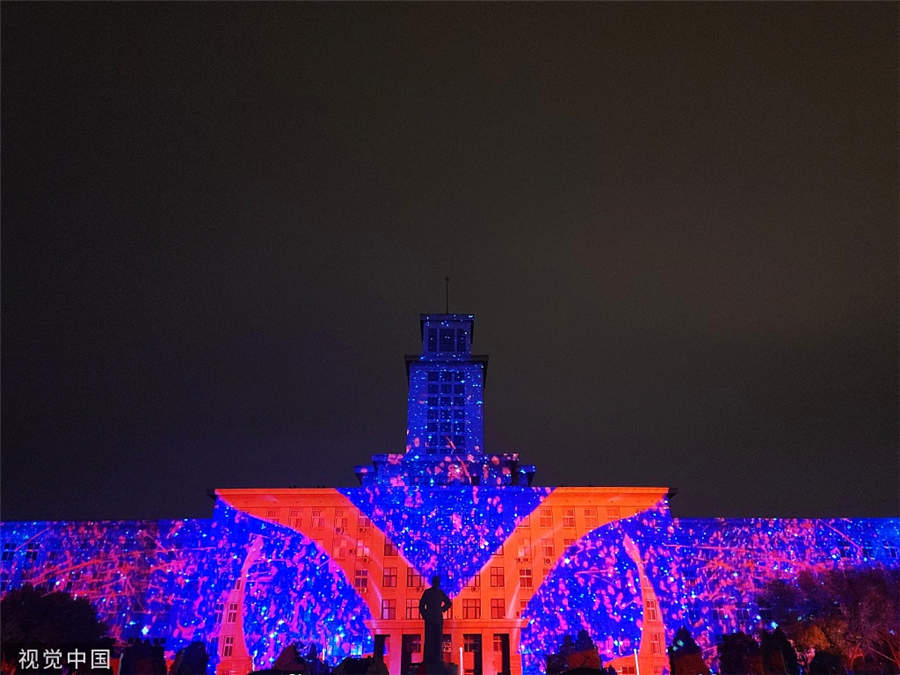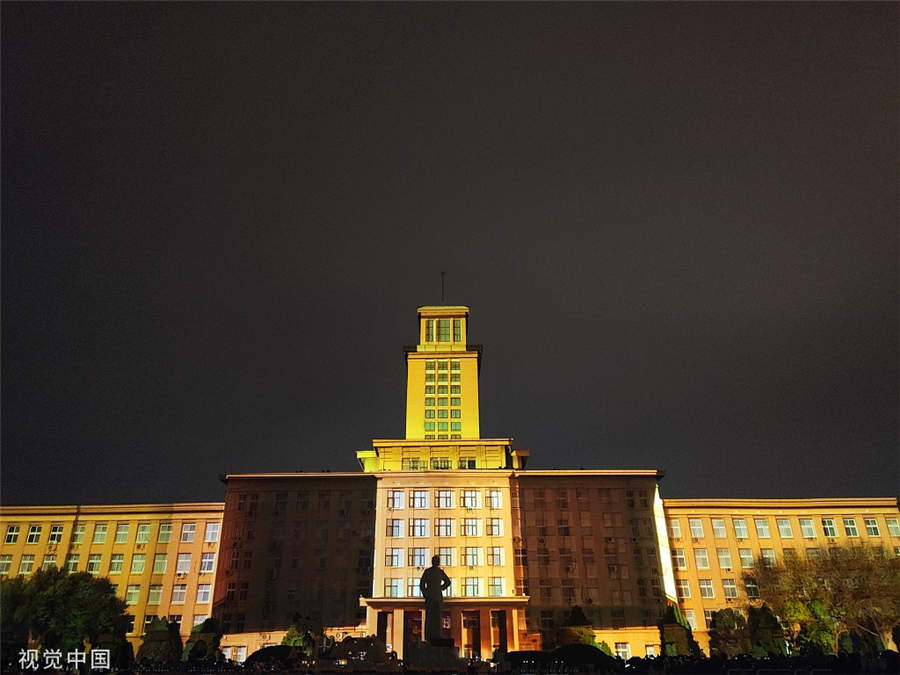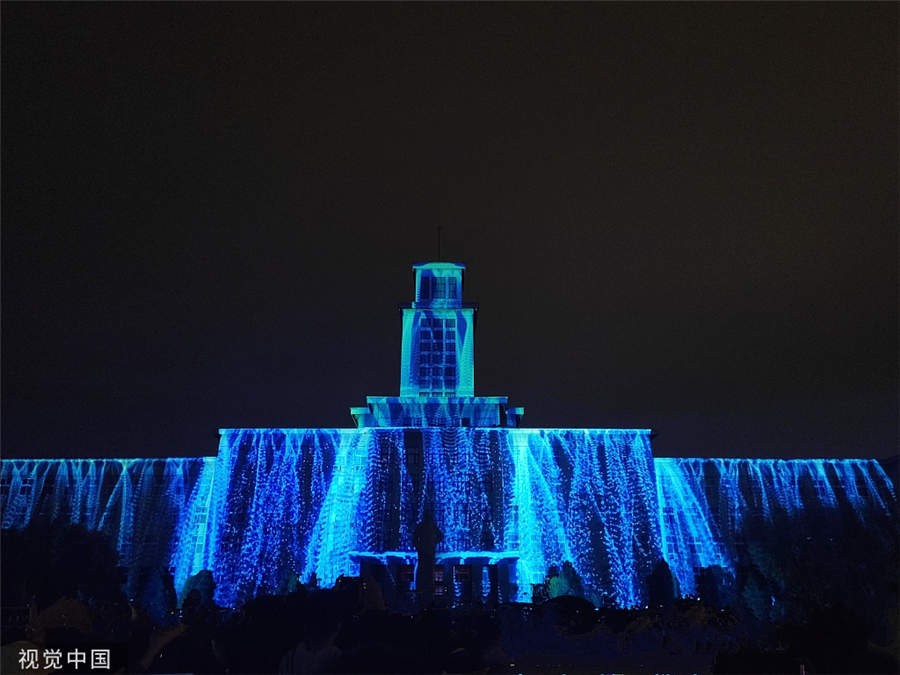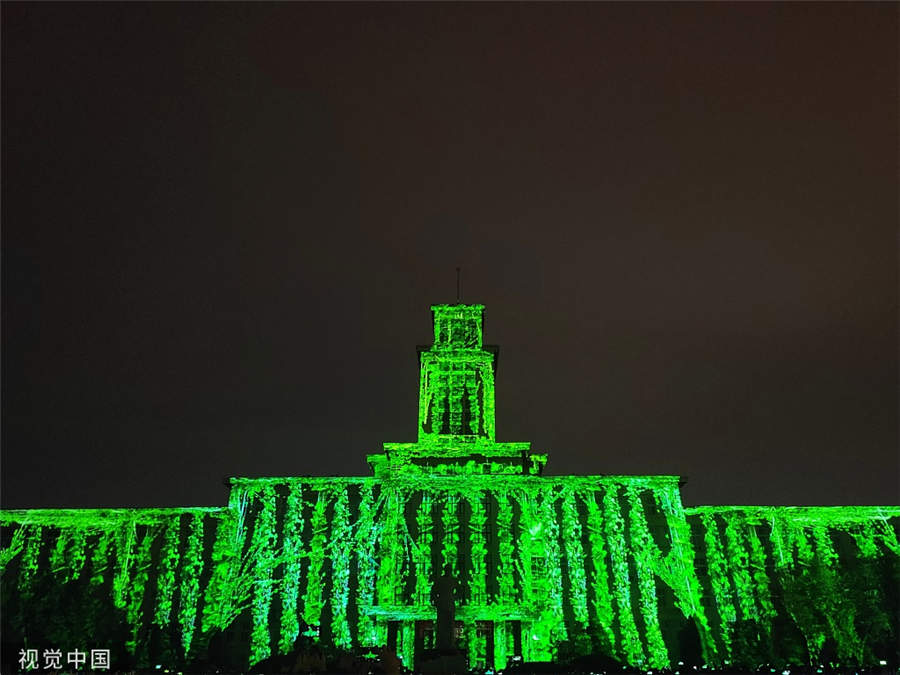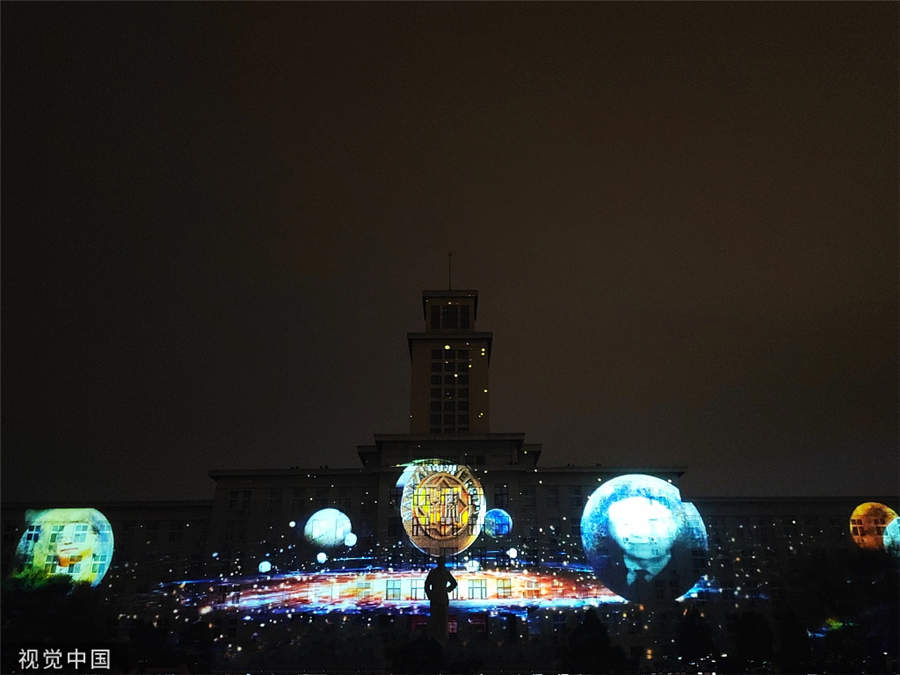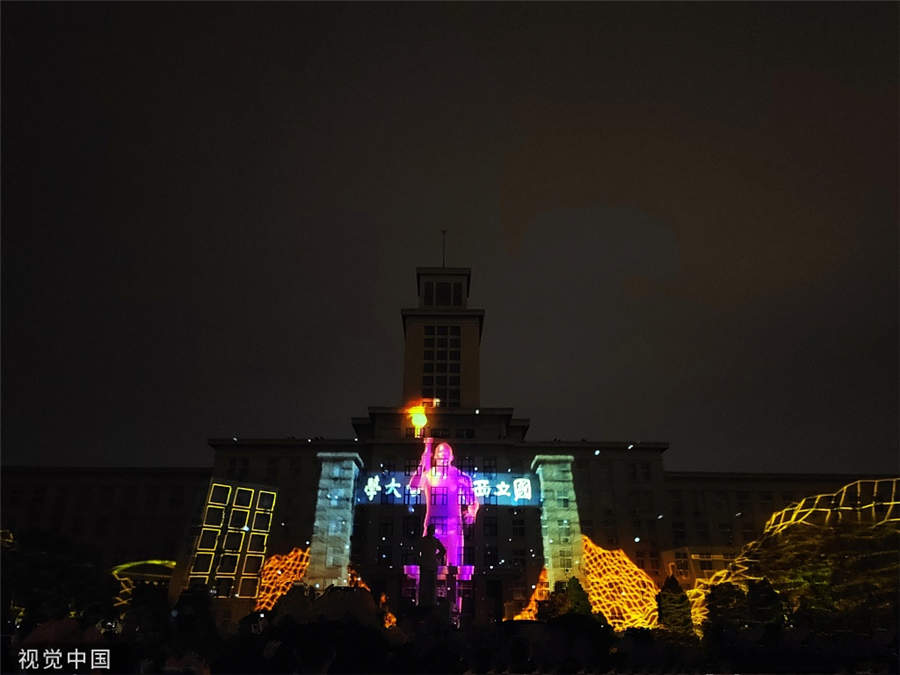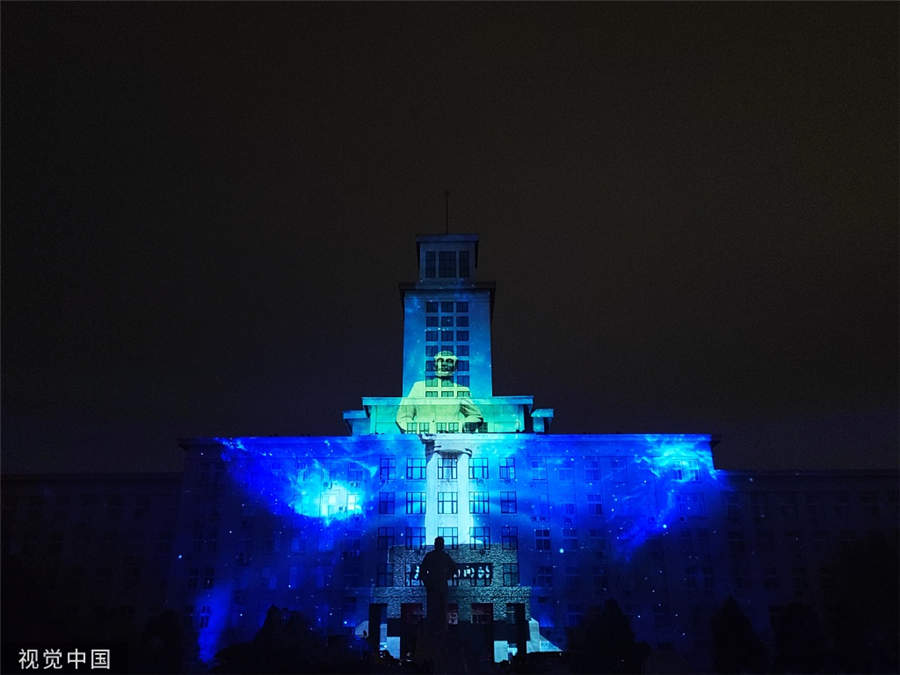 If you have any problems with this article, please contact us at app@chinadaily.com.cn and we'll immediately get back to you.