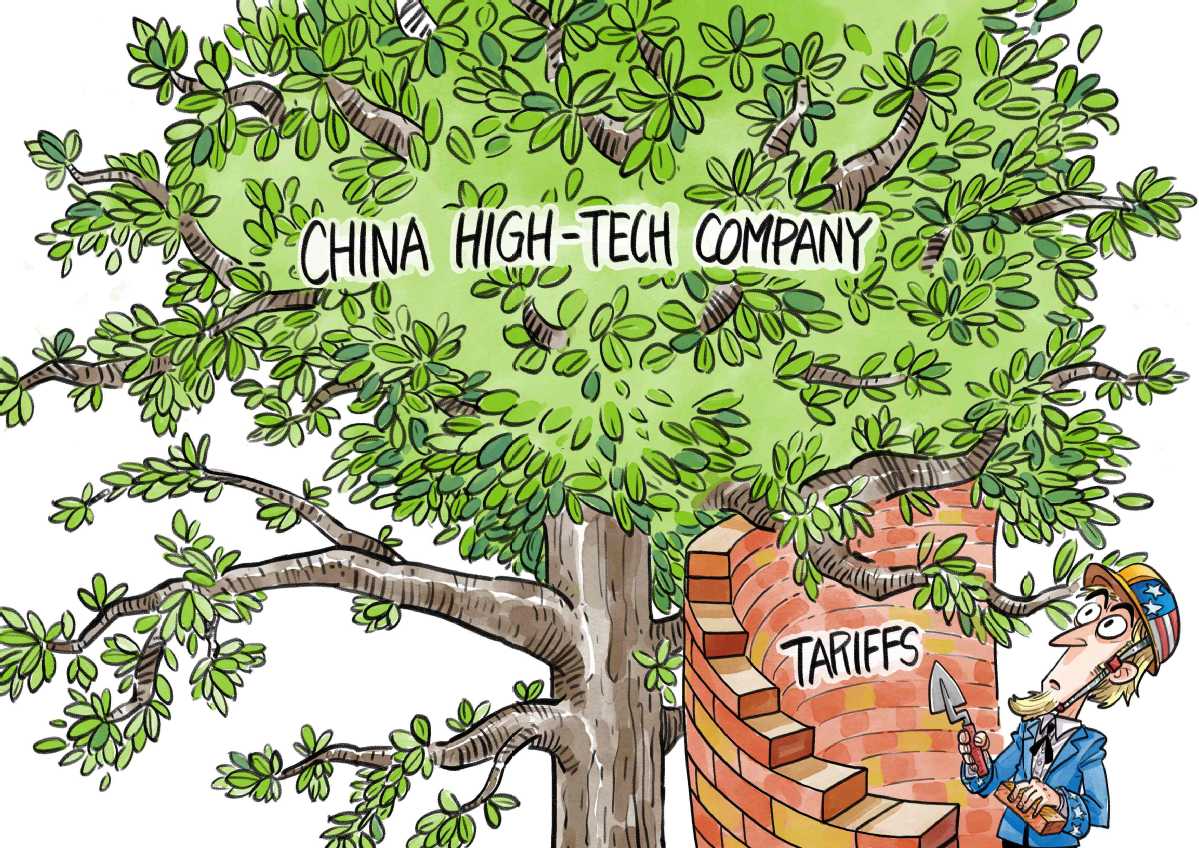 Ironically, the tariffs and sanctions against Chinese tech companies are pushing the growth of technologically independent, homegrown tech hardware companies in China.
The key enabler for the growth of a new industry, especially a tech industry, is a customer who provides a steady source of demand for its products.
From the 1950s to the 1980s, the US military and NASA were the prime demand sources that allowed the early producers of integrated circuits to stay in business.
And, the US Defense Advanced Research Projects Agency, DARPA, provided the key funding that made the creation of the internet possible.
As late as 1980, the federal government procured more than half of all aircraft and telecoms equipment. This supported the companies plus allowed the development of spin-off consumer goods.
Without this demand from the US government, the companies would not have been able to do the expensive research or make the huge upfront investment that made the microchip industry possible.
In markets for more mature technologies, it's very hard for a new company to grow if it requires big upfront capital investment and faces already established competitors. The newcomer would have to take customers away from the old companies by competing on cost or quality.
A new producer of chips, for example, would have to invest in fabrication facilities costing billions of dollars before receiving any return. Then, it would have to charge less or build a better product than long-established firms - a very difficult proposition.
Famously, China imports more chips than it does petroleum. In 2017, the country imported $260 billion worth of chips and $162 billion worth of crude oil. More than $200 billion of the chip purchases were US-made chips, according to Bloomberg data.
Even more were US-designed chips, for which US companies received royalties.
You might think this would be touted as a huge success for US exporters. But, the current sanctions and threats of sanctions against Huawei, ZTE and others have permanently soured the market for US chips and other technologies.
According to the China Semiconductor Industry Association, less than 20 percent of Chinese domestic chip demand in 2017, up from 9 percent in 2015, was met by Chinese-made chips.
Once Huawei deploys its own new Harmony operating system, will it ever be willing to rely on Google's Android again? Will Chinese tech companies be willing to rely on US chips? For that matter, will countries around the world be willing to be dependent on US technology? The decisions being made now are irreversible.
Both Chinese companies and the Chinese government have invested heavily in core research and in the development of new tech products. But, realizing the goal of creating a more vibrant and innovative domestic tech industry would be very difficult if the new companies and products faced constant competition from established foreign players.
Effectively, the US tariffs and sanctions are creating a window of opportunity allowing China's infant tech industries to develop by guaranteeing a protected market. If China were to try to limit the imports of US technology on its own, you can be sure that the US would file a complaint with the World Trade Organization.
The immediate shock of the sanctions and tariffs will no doubt cause short-term, even medium-term, disruptions. For example, Ren Zhengfei, Huawei's CEO, acknowledged that the company will likely lose $30 billion over the next several years as a result of US actions.
China has been building its tech capabilities for more than a decade and has invested heavily in R&D aimed at building chip-making skills. Universities have created departments to develop the talent needed.
But, chip-making is a very highly specialized, high-investment business and there are only a few capable companies in the world. Velu Sinha, Bain& Company partner in Shanghai, was quoted in the Financial Times in January concluding that Chinese semiconductor science and chip design capabilities are at the cutting edge, but the industry needs access to the most advanced next-generation tools for chip making.
"It is not a question of if, it is a question of when. But we are not talking a year or two, we're talking five to 10 years before those technologies in China get caught up," Sinha told FT.
The US sanctions and tariffs are likely to push up this schedule since Chinese chip-makers know that they have a very large and very eager customer base. This reduces the risk in the huge investment needed to build next-generation foundries.
The US and Chinese tech manufacturing and supply processes are so intertwined that no one really knows what will happen if they are forced to separate.
Some companies will likely move some manufacturing out of China to Vietnam or India to avoid tariffs. But, these will be low value-added, labor-intensive manufacturing processes that are not dependent on China's unequalled infrastructure or manufacturing clusters.
Many others will have to just pay the tariffs. In any case, prices charged to consumers will have to rise.
In the longer term, tech competition among multiple tech centers will be good for the world. Over the past decade, firms in Silicon Valley have used their monopolistic power to stamp out competition around the world, with the sole exception of China. It is unreasonable for the US to try to protect monopolistic tech giants from world competition.
Most countries have an industrial policy, whether they call it that or not. The German government's "Industry 4.0" intends to use government policy to facilitate the upgrading of industry to use the coming artificial intelligence advances in and robotics technologies. Airbus would not have been created without substantial subsidies from European countries.
The US has long depended on defense spending for support of developing the high-tech industry. For example, for the past two decades, Boeing's defense sales have exceeded 30 percent of total company revenue.
As an American, I want to know how the US ended up without a producer of 5G equipment. How did our industrial policy system allow that to happen?
China is, of course, eager to develop its long-term technological capabilities. It has recently spent heavily on R&D related to a range of new high-tech industries. This is especially important as it transitions to an economy based on producing higher-value added products.
To continue to grow and to increase the incomes of its people, China must continue to move away from the low-wage industries that kicked off its industrialization.
China is taking many good-faith steps to open its large, competitive, consumer economy to a wide range of foreign competitors. Recently, it has opened its financial services markets and also removed most requirements that foreign firms need to meet to form joint ventures with local firms.
But no country could agree to any steps that would cripple its future technological development or industrial transformation.