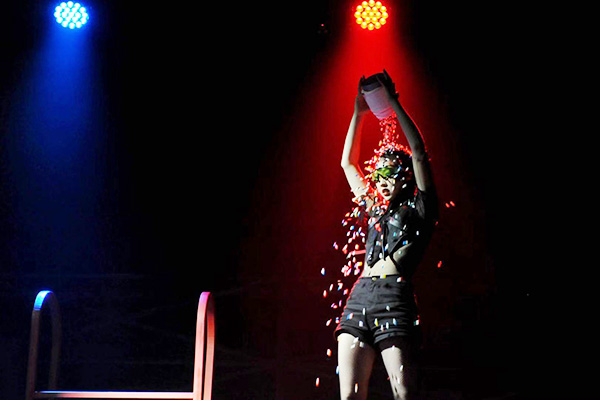 The Star Theater, one of the smaller theaters in Beijing, is celebrating its 10th anniversary by staging a new play, Too Crazy To Live. The show, which premiered at the theater on Sept 12, will be staged there until Sept 22.
The show, based on Chinese writer Yan Leisheng's 2012 sci-fi novel Plague, is about a group of young people reacting to a horrific plague infecting humans.
The 90-minute play, directed by Beijing-based Malaysian theater director Deric Gan, features five young Chinese actors playing 32 roles.
"The adaptation gives the novel a new life, which is beyond my imagination," says writer Yan, who watched the premiere of the play in Beijing.
The Star Theater, which has three auditoriums -- each with a capacity of about 200 seats -- was the first of its kind in Beijing and has become a magnet for drama aficionados, as it offers a platform for smaller theater productions. It staged more than 600 shows last year, attracting more than 100,000 people.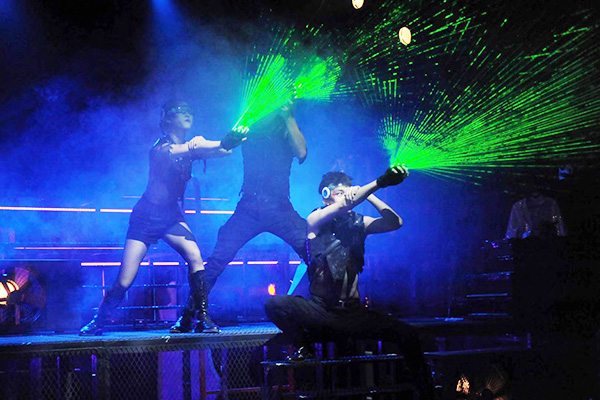 If you have any problems with this article, please contact us at app@chinadaily.com.cn and we'll immediately get back to you.