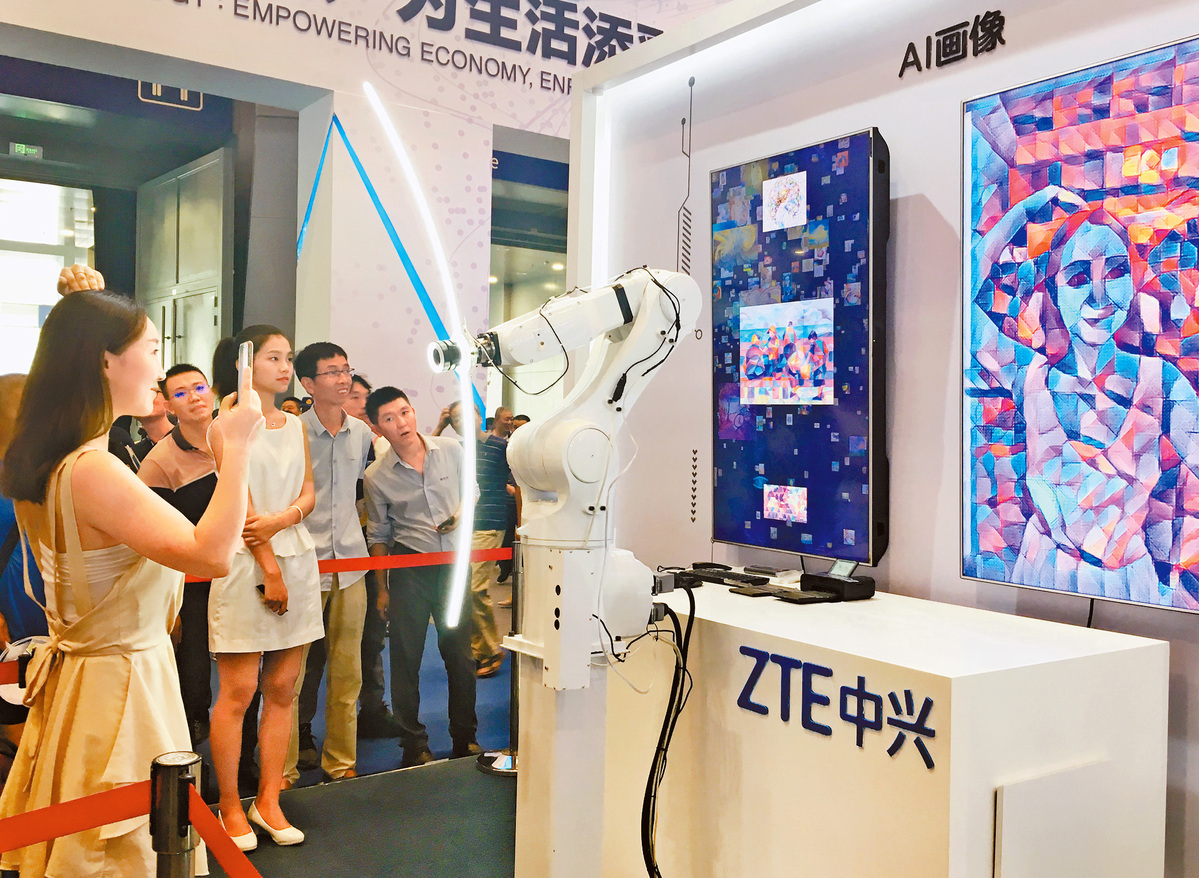 ZTE Corp has shrugged off the shadow of last year's losses by rebounding strongly in the first half of 2019 as a Chinese leading telecoms equipment manufacturer steps up efforts to develop its 5G business.
The Shenzhen-headquartered company posted 1.47 billion yuan ($205 million) in net profit in the first six months of 2019, soaring 118.8 percent from the same period last year, when it reported a net loss of 7.82 billion yuan.
The company's operating revenue increased 13.1 percent year-on-year to 44.6 billion yuan over the same period, according to its 2019 interim results announced late on Tuesday.
The robust growth is backed by the development of its 5G business globally. The tech company has secured 25 5G commercial contracts, based on its 5G partnership commitments with more than 60 mobile network operators around the world.
The telecoms equipment supplier said it is committed to building its core competitiveness in independent innovation in the 5G era to achieve high-quality growth, with the business focusing on basic operating systems, distributed databases, core chipsets and other fields.
It forecast its net profit for the nine months ended Sept 30 to range from 3.8 billion yuan to 4.6 billion yuan.
ZTE reported an annual loss of approximately 7 billion yuan in 2018, as the company suspended major operations for nearly four months due to the United States' ban on doing business with American suppliers over its alleged violation of export rules.
"Of 5G devices, ZTE has been taking the lead in the production of customer premises equipment (CPE). ZTE, like Huawei, is one of the earliest players to have marched into the business among global peers. We are upbeat over the growth of ZTE's CPE business," said James Yan, research director at Counterpoint Technology Market Research.
He added the ongoing China-US trade dispute will have little impact on the company. "ZTE is, of course, doing well in China. Internationally, it has also gained a relatively good reputation and popularity."
ZTE also launched its first 5G smartphone earlier this year. Wang Xi, an analyst from IDC, said ZTE's smartphone business has been gradually recovering in the first half of the year after the US ban, but it has still some distance to go to get to its previous level before the curbs hit.
ZTE's smartphones are competitive in terms of both product and price, but it will need time to rebuild its market and its confidence, Wang said.
Shares of ZTE edged up 0.27 percent in the Shenzhen exchange to close at 29.79 yuan on Wednesday. Its shares in Hong Kong rose 1.02 percent to finish on Wednesday at HK$19.9 ($2.54).