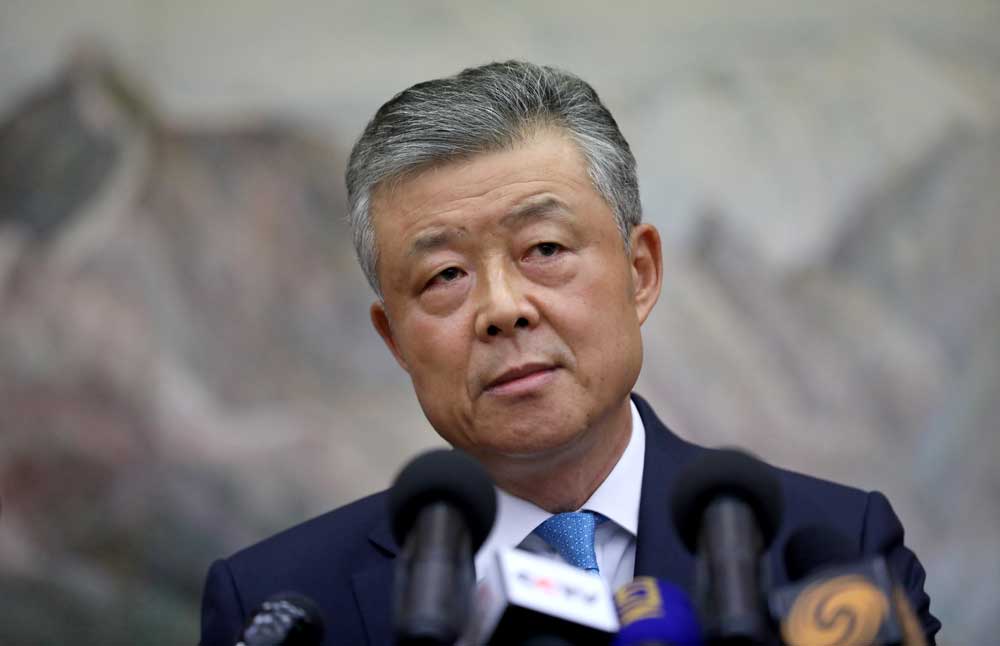 Foreign forces must stop interfering in Hong Kong again. Evidence shows that the situation in Hong Kong would not have deteriorated so much had it not been for interference and incitement from foreign forces, said Liu Xiaoming, China's ambassador to the UK, during a news conference in London on Thursday.
A handful of extreme radicals have been undermining rule of law, social order and "One Country, Two Systems" in Hong Kong. But they have taken cover under the so-called "pro-democracy movement" to hide their real intention and to whitewash their disruptive actions. This "neo-extremism" is both highly deceptive and destructive, said Liu Xiaoming.
"The priority now is to support the SAR government in ending violence and restoring order," Liu said. "I hope that Hong Kong people, especially the young people having been led astray, will have a clear understanding of the terrible situation in Hong Kong and cherish the sound development of Hong Kong after the handover, which was not come by easily. I hope they will keep the big picture in mind, rally behind the chief executive of the SAR government, uphold law and justice in Hong Kong, and safeguard national unification, as well as Hong Kong's prosperity and stability."