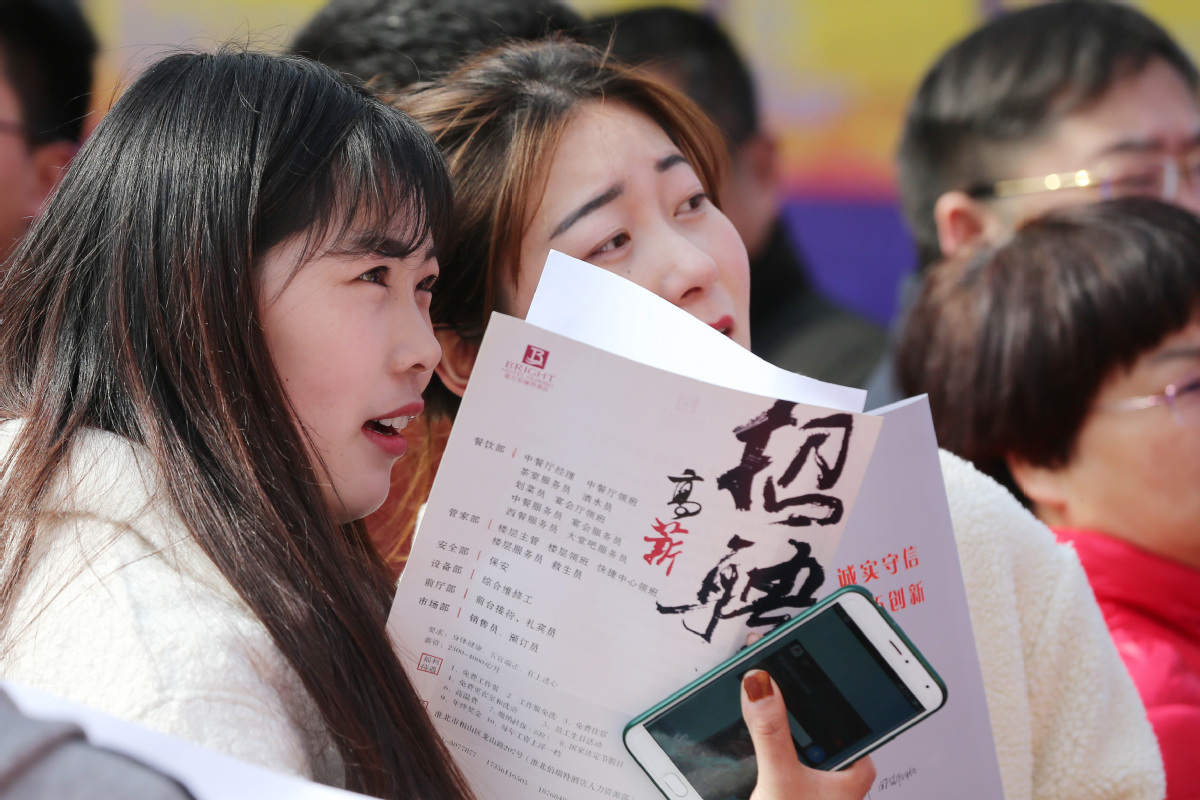 More female mathematicians needed in leadership roles, Beijing forum told
Women in China should be encouraged to play a bigger role in basic science-particularly mathematics-and be freed from gender norms and other barriers, scientists say.
They said women are an indispensable component of the country's human resources in science and technology, and that encouraging more women to engage in basic research will help improve science education and scientific research.
They shared their views during a "Women and Mathematics" forum in Beijing on Sunday organized by the China Society for Industrial and Applied Mathematics, the Association for Chinese Women Scientists and the Chinese Academy of Sciences' Academy of Mathematics and System Science.
Women have not been given enough roles in science, especially at a leadership level that would enable them to take part in decision-making, said Zhang Pingwen, an academician who is also the president of the China Society for Industrial and Applied Mathematics.
"Many international scientific communities really pay attention to women's status," he said. "We need more female scientists to join the leadership and play bigger roles."
Mathematics has long been viewed as a male-dominated discipline, but modern science has seen more female mathematicians contribute significant scientific breakthroughs, reshaping the gender structure.
In March, Karen Uhlenbeck, a mathematician in the United States, became the first woman to be awarded the Abel Prize, one of the world's most prestigious math awards.
"One characteristic of today's academia is that women are of greater significance," said Xu Ping, secretary-general of the Association for Chinese Women Scientists.
She said women account for about 40 percent of China's scientific and technological human resources, on par with many other countries, but those who actually engage in cutting-edge scientific research or decision-making comprise an even smaller minority.
"For example, in all 210 societies affiliated with the China Association for Science and Technology, women who serve as deputy directors or above are only about 7 percent," Xu said, adding that women were a force that should not be overlooked if the country wanted to become a science and technology powerhouse.
China has placed greater emphasis on mathematics, with the Ministry of Science and Technology, the Ministry of Education and CAS issuing a guideline last month specifically focused on strengthening the country's mathematical research capabilities.
The guideline called mathematics the foundation of natural science and the development of major technological innovations, saying it supported a variety of important industries including national defense, biomedicine, artificial intelligence, energy and advanced manufacturing.
How to raise the potential of female contributors and encourage them to advance their careers in academia and industry were topics that needed to be discussed, said Xi Nanhua, president of the Academy of Mathematics and System Science.
A researcher at the academy, Li Xinxin, said: "There is no study that can prove women have a natural disadvantage in doing mathematics. There may be a factor that women are expected to shoulder the responsibility of raising families and children, but the laws and policies are still not supportive enough to help break the stereotype."
Li said women were not a minority in areas where fairness was a policy imperative, such as the national college entrance exam, and in many global sports events, but a survey of more than 6,000 women showed 32 percent had encountered a preference for men when seeking their first jobs.
"It means that the policy system still needs improvements to promote social equity," she said.
Li added that women also need to identify the roles they are playing in the development of the economy, politics, society and culture, besides in families.
"We have seen enough publicity on women being good wives, mothers or daughters-in-law, but they should not only be limited to these family roles," she said.