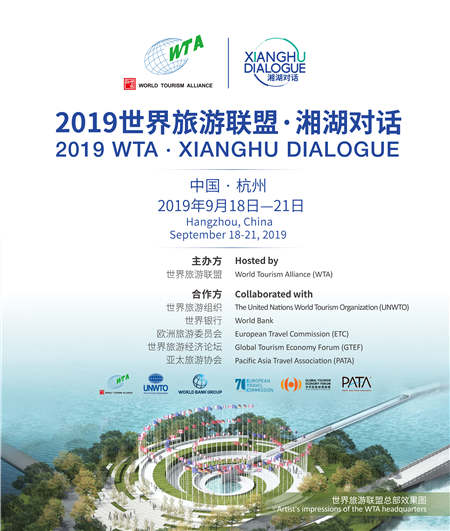 The second Xianghu Dialogue will be held in Hangzhou, the capital of Zhejiang province, over Sept 18-21.
The event hosted by the Hangzhou-based World Tourism Alliance and aims to boost communications and cooperation in the tourism industry worldwide.
The event was first held last year and attracted more than 600 participants from tourism organizations, research institutes and foreign embassies in China.
This year's event will focus on changes in the tourism industry, and is expected to bring participants up to speed on cutting-edge perspectives in the industry to enable them to interact with each other meaningfully, says Jayson Westbury, the CEO of the Australian Federation of Travel Agents.
Also, the event can help build long-term and meaningful relationships in the global tourism industry, he adds.
Experts are also looking forward to other things from this year's dialogue.
The increasing imbalance in tourism development around the world and rising trade protectionism have put pressure on the development of sustainable tourism, says Jiang Yiyi, a professor from Beijing Sport University.
So he feels that the event can bring people together to cope with the new challenges.
If you have any problems with this article, please contact us at app@chinadaily.com.cn and we'll immediately get back to you.