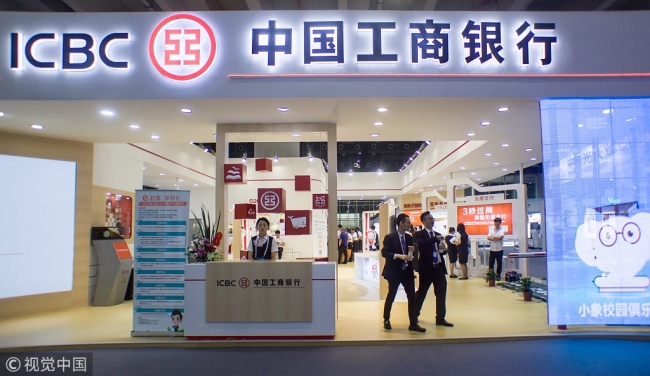 China's leading commercial bank ICBC announced on Monday the appointment of BNP Paribas and HSBC as joint green coordinators and mandated lead arrangers for an inaugural green loan for ICBC's London branch.
The announcement was made at a time when the 10th China-UK Economic and Financial Dialogue was held in London.
Under the mandate letter, the loan will be in a dual currency term loan facility, traded both in US dollars and British pounds. ICBC will be able to raise up to $400 million with this loan to use for green projects.
Describing this latest financing initiative as "groundbreaking", Han Ruixiang, general manager of ICBC, said that the bank is a wholehearted advocate of green principles and takes its environmental responsibilities very seriously.
ICBC was the first Chinese commercial bank to join the UN Global Compact in 2012 and joined the UN Environment Program Finance Initiative in 2014.
ICBC issued its first certified climate bond through its Luxembourg branch. The proceeds of this green bond were earmarked to finance and refinance a broad range of green assets. Last year, it issued its second certified climate bond via its London branch, which is the largest green bond listed on the London Stock Exchange.
Paul Yang, head of BNP Paribas Greater China, said that the signing of the mandate letter represented a landmark moment for sustainable finance in China.
The signing marks the first Green Loan Principles-compliant loan facility for a Chinese bank. According to Daniel Klier, global head of sustainable finance of HSBC, the Green Loan Principles were jointly launched by the European and Asian Loan Market Associations in March last year "to provide a high level of framework for the wholesale green loan market".
"The funding demonstrates HSBC's commitment and dedication to the green loan market, which we are determined to support and develop. This is part of our commitment to provide $100 billion in sustainable financing and investment by 2025," he said.