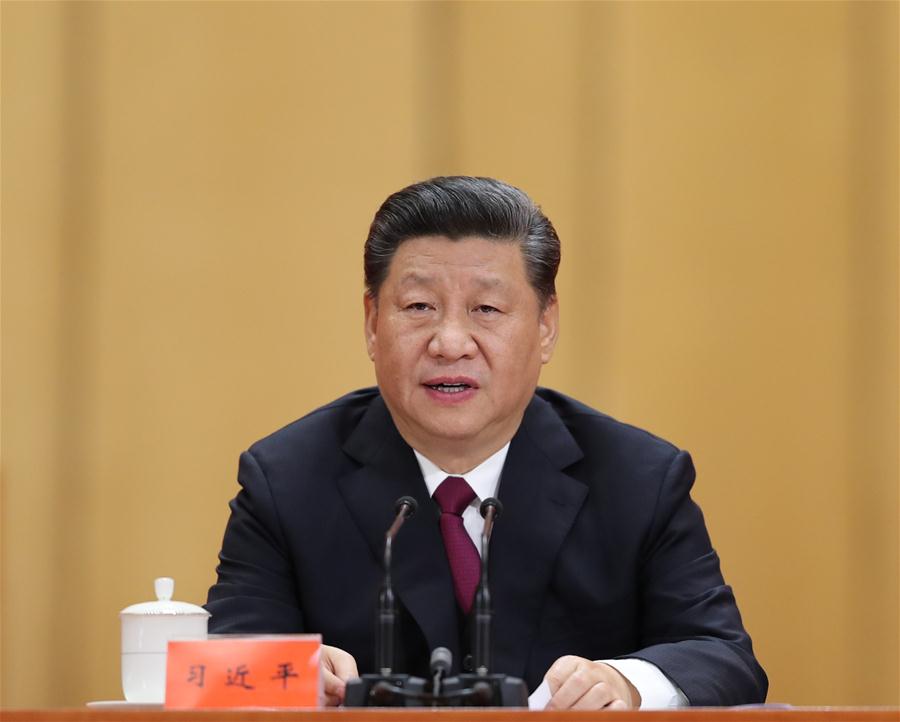 Students look for ways to apply Xi's ideas into their academic, professional lives
The speech made by President Xi Jinping on Tuesday addressing young people has sparked lively discussions among students and teachers.
At a gathering to commemorate the centenary of the May Fourth Movement in the Great Hall of the People, Xi, who is also general secretary of the Communist Party of China Central Committee and chairman of the Central Military Commission, urged the country's youth to uphold Marxism beliefs, follow the Party's leadership and devote themselves to the nation and the people.
Zhang Dongjie, a senior at Peking University, said Xi's remarks made him feel that young people should combine personal aspirations with national rejuvenation and devote themselves where there's a need.
During a trip Zhang made to Northwest China's Xinjiang Uygur autonomous region in April, he realized that education is still weak in the region and good teachers are in short supply.
To help change the situation, he applied to volunteer as a teacher at a middle school in a Xinjiang town after graduation in July.
"My biggest hope for the next year is that more students in my class will achieve better results, enter high school and grow up as contributors to society," Zhang said.
Yi Zhihao, a doctoral student at the School of Biological Science and Medical Engineering of Beihang University in Beijing, is also a Beihang Lunar Palace 1 volunteer.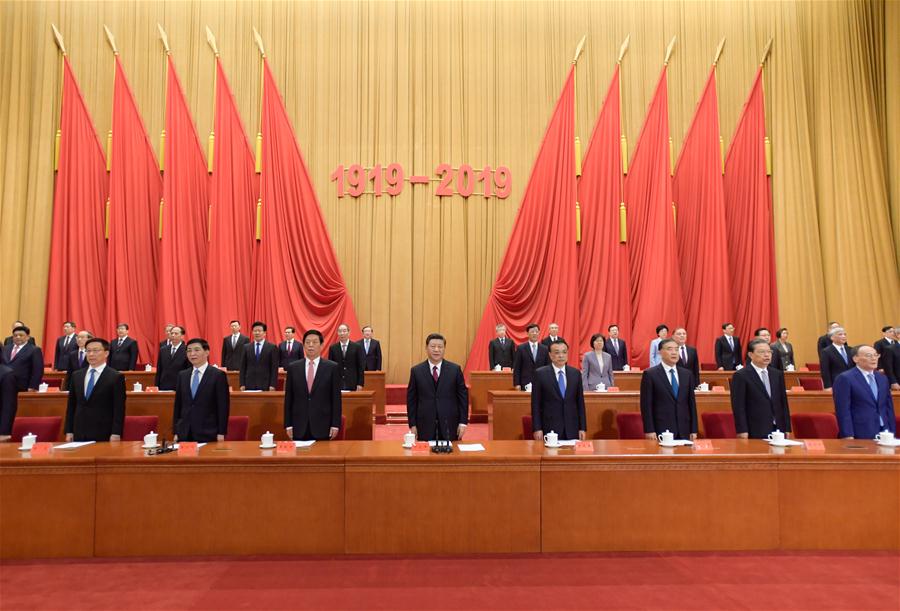 The volunteer team, having stayed in Lunar Palace 1 — an environmentally contained research facility where occupants simulated long-duration self-contained missions with no outside inputs for 200 days — broke the previous record of 180 days set by researchers in Russia. The team recently won a China May Fourth Medal.
"President Xi has called upon young people to overcome hardships, and that is what our team has been doing," Yi said.
Qiu Shuiping, Party secretary of Peking University, said the learning institution is proud to be part of history. The university has chosen May 4 as the day to celebrate its founding.
"The choice of the date indicates our resolve to move forward along the path set by the movement to realize national rejuvenation," he said. "Our teachers and students will work harder to accelerate the pace of building Peking University into a world-leading academic institution."
Wang Bo, executive director of the Advanced Research Institute of Multidisciplinary Science at the Beijing Institute of Technology, was a winner of the Beijing May Fourth Youth Medal, an honor awarded to outstanding young people from all walks of life in the capital.
"As a researcher and an educator, I will focus on combining the pursuit of science with the country's interests and people's needs and try to make greater achievements in the teaching and research of environmental protection and green energy," Wang said.
Yan Xiaojun, Party secretary of the School of Energy and Power Engineering at Beihang University, said Xi's speech has provided a direction to help young people grow.
"We should trust young teachers, help them develop, and support them to grow up as a major force for the development of China's aerospace industry," he said.