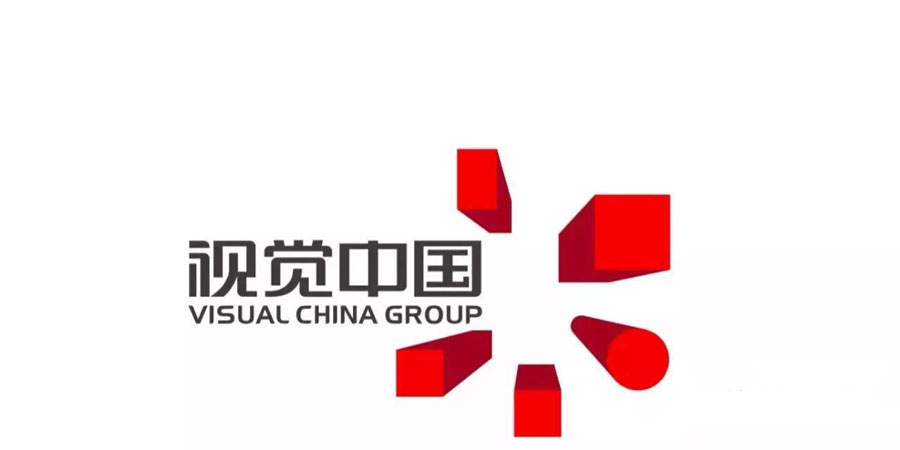 The national copyright watchdog will launch a special campaign to further regulate image copyrights after Visual China Group-the country's leading stock image and media footage provider-came under fire over false copyright claims.
"The administration attaches great importance to the protection of image copyrights and safeguards the legitimate rights and interests of copyright owners," the National Copyright Administration said in a statement on Friday.
"However, companies must improve the copyright management mechanism and handle copyrights according to law, not abusing them," it said.
The statement addresses an incident in which Visual China Group was widely criticized for falsely watermarking images for commercial use, including the first image of a black hole and China's national flag and national emblem.
Cyberspace administrators in Tianjin, where the company is based, have started an investigation and ordered the company to immediately halt any violations.
The scandal came to light when netizens discovered that the first image of a black hole, unveiled on Wednesday, was quickly added to Visual China's stock with a copyright claim, meaning anyone using the image without paying Visual China would be infringing on the copyright.
The company issued an statement on Thursday afternoon in response to questions about the copyright claim. It said the image of the black hole belongs to the European Southern Observatory, and it had received authorization for use but not for commercial purposes. The observatory is an intergovernmental organization based in Germany.
The European Southern Observatory, responding to questions from the National Business Daily in an email, said Visual China never contacted it for any purpose regarding the image.
It said Visual China did not need to ask for authorization to reproduce the image provided the credit was clear and visible, but "the behavior of using the so-called authorization as a copyright to sell the image in China and profit from it is illegal".
After that, the Communist Youth League of China questioned the company in a micro blog on Thursday as to why images of China's national flag and national emblem were also watermarked with Visual China's copyright, which sparked a public outcry.
The official accounts of many large companies, including Baidu, Phoenix News Media, major retailer Suning and Qihoo 360, an internet security company, also left comments about having found their logos on Visual China with a copyright claim.
On Thursday evening, Visual China responded again, saying that the images of national flags and national emblems were provided by contracted contributors, and conceding that the platform had failed to strictly perform its duties of review and management. The company said it had withdrawn the improperly posted images and would strengthen review of its practices in accordance with law.
On Thursday night, the cyberspace administration in Tianjin summoned senior executives of Visual China, and ordered the company to review all historical stock and take measures to eliminate improper listings.
"The company must enhance content review management, as well as educate its editorial staff to prevent similar problems from happening again," the administration said in a release.
An investigation team was set up and began conducting a field inspection at Visual China on Friday in matters of stock information, log retention, information review, information security management, contingency plans and technical support.
Around 4 am on Friday, Visual China issued an apology for its weak management. "We have withdrawn all the inappropriate images and voluntarily suspended the website for further rectification according to law. We will further strengthen self-discipline and improve the quality of content review," it said.
The shares of the company, founded in 2000 and listed on China's A-share market in 2014, dropped by the maximum 10 percent allowed on Friday.
Another stock photo company, Quanjing Image, has also shut down its website after it was found to be selling portraits of former national political leaders as well as images of national flags and national emblems.
The copyright issue led to discussions on social media. Many people said it's important to protect image copyrights. Some also said such protections should not be abused.
Pan Juanjuan, an intellectual property lawyer from DeHeng Law Offices in Shanghai, said the existence of stock image operators is good for authors and creators because they help reduce transaction costs and save the creators the trouble of authorizing and protecting their work.
She said she thinks profiting from selling authorizations and enforcing copyrights is a proper way to do business, though problems can arise if infringements lawsuits are wrongfully filed.
"Some platforms and companies file a lawsuit for each image improperly used by a violator. That remains controversial, and many think it is a waste of judicial resources," she said.
Chen Jing, an intellectual property rights lawyer from the Commerce & Finance Law Office in Beijing, said platforms for stock images should ensure that the images they obtain carry copyrights before requiring authorization for use.
"If the work is not protected by copyright laws, such as with publicly shared resources or if its creator willingly gives up the copyright, then it is illegal for image providers to claim a copyright of their own and sue others for infringement," she said.