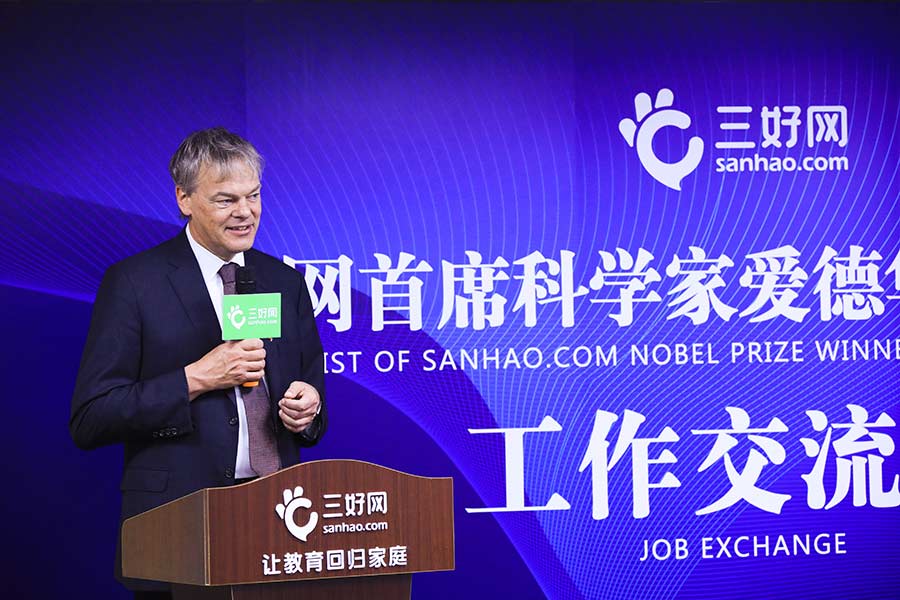 It is an inevitable trend that online education is developing to be more "scientific", a top scientist said on Saturday.
Edward Moser, a Norwegian neuroscientist and a Nobel laureate, said that only through scientific methods can we better understand students' problems, as well as their potential.
"The core of education lies in improving learners' efficiency to acquire knowledge. Brain science is a tool that can help achieve that," said Moser, who is chief scientist at Chinese online education startup SanHao.
Moser joined SanHao last year, which hopes to benefit from his knowledge of brain science.
SanHao, founded in 2014, is an online education platform that allows middle to high school students to study with teachers one-on-one online.
"I hope that the mechanism of the brain can be used for Chinese students through both sides' strengths and hard work," he said.
Moser added that he's observed the burgeoning development of online education in China, which is quite different from that in Norway.
"China is one of the world's largest countries. It gives much room for the segment to grow, as internet tools will help students across the nation improve their studies," he said.