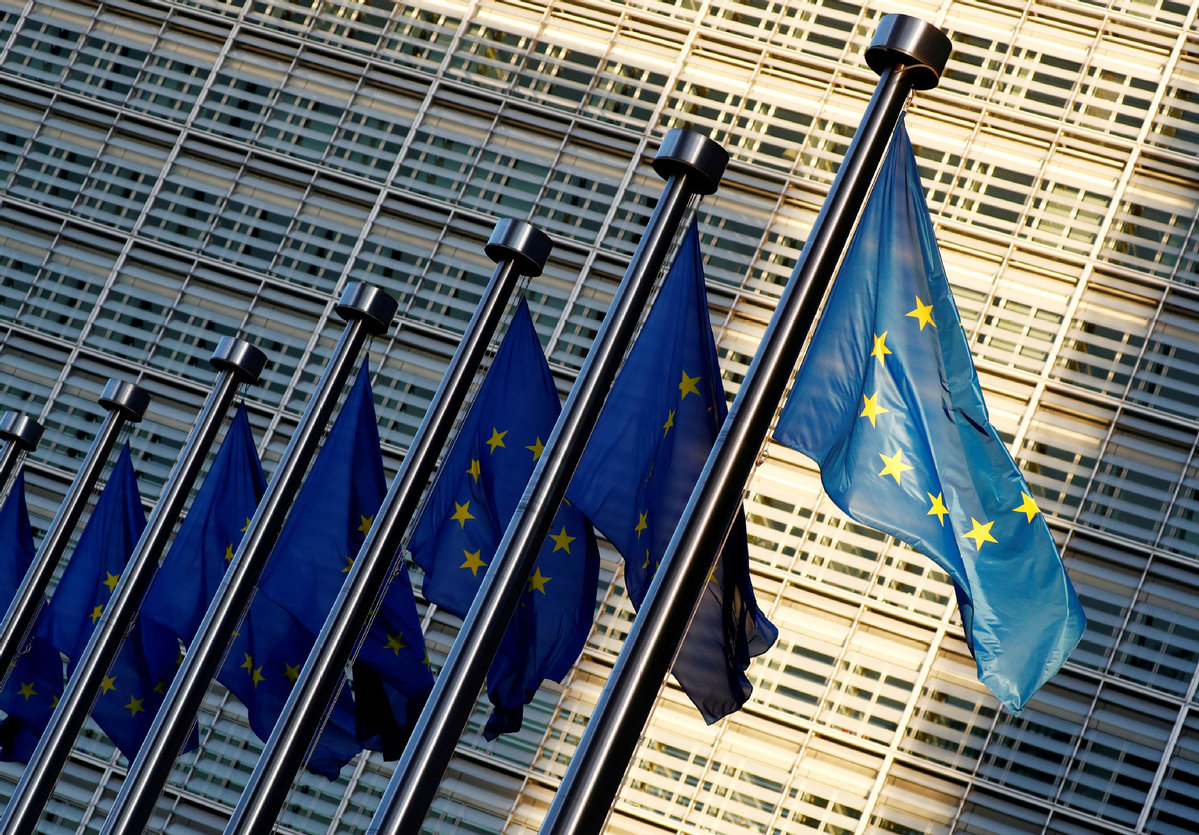 Premier Li Keqiang's visit to Brussels for the annual China-EU Summit on April 9 comes soon after the European Union described China as a "systemic rival" and President Xi Jinping called for greater trust between the two sides.
The "rival" tag comes because the EU has faced criticism that it is not doing enough to protect European businesses dealing with China. European Council President Donald Tusk and European Commission President Jean Claude-Juncker, too, have complained that Beijing has not responded to their requests for creating a level playing field for foreign and domestic enterprises in China.
This lack of reciprocity has pushed the EU to take a tougher stance in its trade relations with China. There will soon be a screening process in place for Chinese foreign direct investment in Europe, there will be pressure on China to stop or reduce its industrial subsidies, and there could be restrictions on the procurement front.
The EU's criticisms spill over into the Belt and Road Initiative. The EU claims the initiative is too China-centric, and that there is insufficient transparency and little attention is paid to sustainability. The EU has its own connectivity strategy and before the summit China and the EU will hold their first meeting on a connectivity platform to try and work out ways to strengthen cooperation. Both sides are keen to set up a working group on rail corridors.
The readiness to cooperate on connectivity shows that both sides are keen to look for areas to deepen their strategic partnership. Other areas where there is good cooperation include climate change, ocean governance, Afghanistan and Iran.
During his visit to France, Xi talked of overcoming the trust deficit with the EU. Trust is developed when relations are based on honesty rather than trying to hide difficult issues under the table. That's why Tusk talked about a balanced relationship which ensures fair competition and equal market access. He also called on China to accept that industrial subsidies must be a crucial element of the World Trade Organization reform.
The China-EU Summit will take stock of the lengthy negotiations for a bilateral investment agreement and also discuss a number of global issues likely to be on the G20 agenda such as sustainable development and cyber security. Both sides describe themselves as strong supporters of multilateralism but have different views on multilateralism at times when it comes to practice.
The China-EU relationship is now multi-faceted, so it can be complicated. The two sides are different in their political values and economic structures. Differences will remain over human rights and internet freedom. The two sides will also take time to adjust to changes in the geopolitical landscape.
The United States is the elephant in the room at most international gatherings. So how the China-US trade disputes are tackled will have an impact on the EU as well as China. The EU also has to decide whether to bow to US pressure and ban Chinese telecommunications giant Huawei from its 5G networks. The indications so far are that there will be no outright ban.
Interestingly, European demands for reciprocity in market access could help China deepen domestic economic reform, strengthen intellectual property rights protection and create more space for private enterprises.
EU concerns over the Belt and Road Initiative could also push China toward a more multilateral approach to connectivity. There is no doubt about the demand in all European and Asian countries for better infrastructure, clean energy and sustainable development.
As such, Li will find a more assertive EU seeking an acceleration of the negotiations for an all-pervasive investment agreement with China.
The author is director of the EU Asia Centre in Brussels.
The views don't necessarily represent those of China Daily.