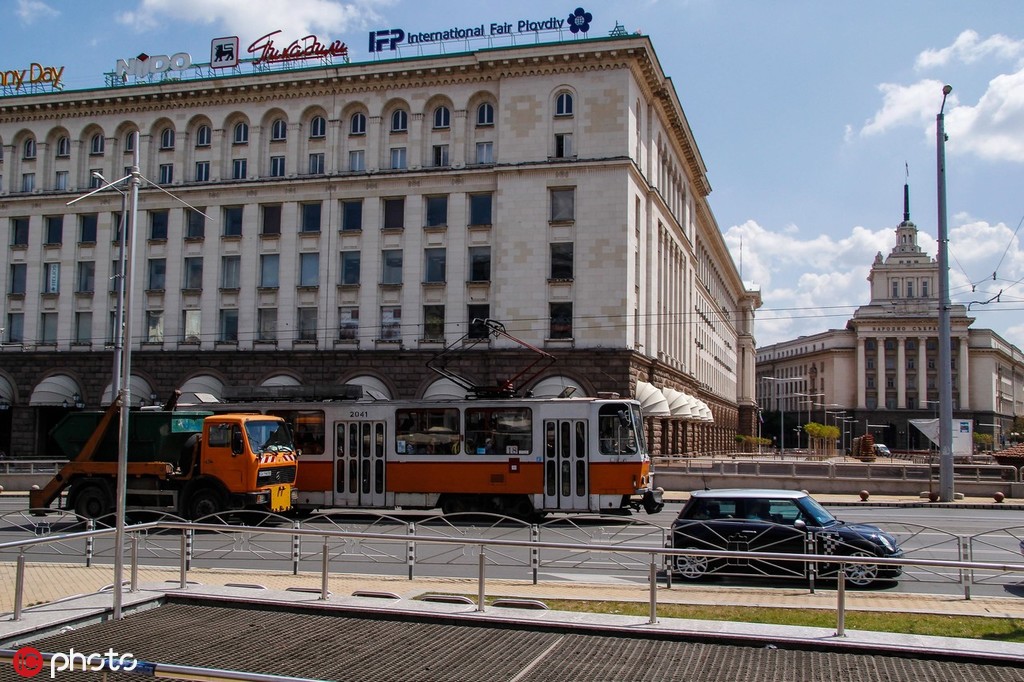 A smart city project in Bulgarian capital Sofia, funded mostly by Chinese capital, will start construction by the end of March, according to a senior executive leading the initiative.
Once up and running, the proposed high-tech entertainment and business complex, the first of its kind in Europe, is expected to create an incremental 1 percent of GDP growth and add at least 5,000 new jobs to the Eastern European nation, said Josie Lock, executive director of Chinese-owned Bulgaria Development Holdings Ltd, the major investor behind the massive project.
"Bulgaria falls within the list of Belt and Road Initiative-related economies. The 'smart city' concept is well proven in China and we want to bring such expertise to Europe," Lock told China Daily in an exclusive interview.
Total investment for the three-year project is estimated to be around 1.2 billion euros ($1.36 billion) to 1.5 billion euros, according to Lock. Upon completion, it will house exhibition centers, hotels, an aqua park, office buildings, shopping malls and many other entertainment areas.
The project has drawn in other prominent Chinese enterprises, including China Construction Third Engineering Bureau Co Ltd that is responsible for construction and telecom equipment maker ZTE Corp on information technology-related infrastructure.
Apart from Chinese investment, Lock's firm is looking to host road shows in South Korea and the Middle East later this year to rope in more investors.
Initially announced in 2014, the project has been granted priority investment status by the local government and is set to benefit from a string of incentives like value-added tax reimbursements and streamlined administrative procedures.
The European Commission has forecast that Bulgaria's real GDP growth will jump from 3.2 percent in 2018 to 3.6 percent in 2019. Chinese direct investment in Bulgaria had reached 166 million euros by 2016, according to the Ministry of Commerce.
Lock hoped that the smart city project will help repatriate some of the young and well-educated Bulgarians, who are currently working in other European Union nations due to the lack of promising job opportunities at home.
There is an "excellent political background" for Chinese companies for doing business in Bulgaria, thanks to a series of "very active and productive" developments in bilateral ties, including the seventh leaders' meeting of China and Central and Eastern European countries, said Kostadin Djatev, commercial consul at the Consulate General of Bulgaria in Shanghai.
"We will celebrate the 70th anniversary of establishment of diplomatic relations between Bulgaria and China. I am firmly confident that the great 'Saint Sofia investment project' supporting the Belt and Road Initiative will be realized in a proper manner in due course," he said.
Nako Stefanov, a professor at Sofia University in Bulgaria and former head of the East Asian Studies Department, believed that the 16+1 mechanism has strengthened Chinese presence and boosted economic development in this part of Europe.