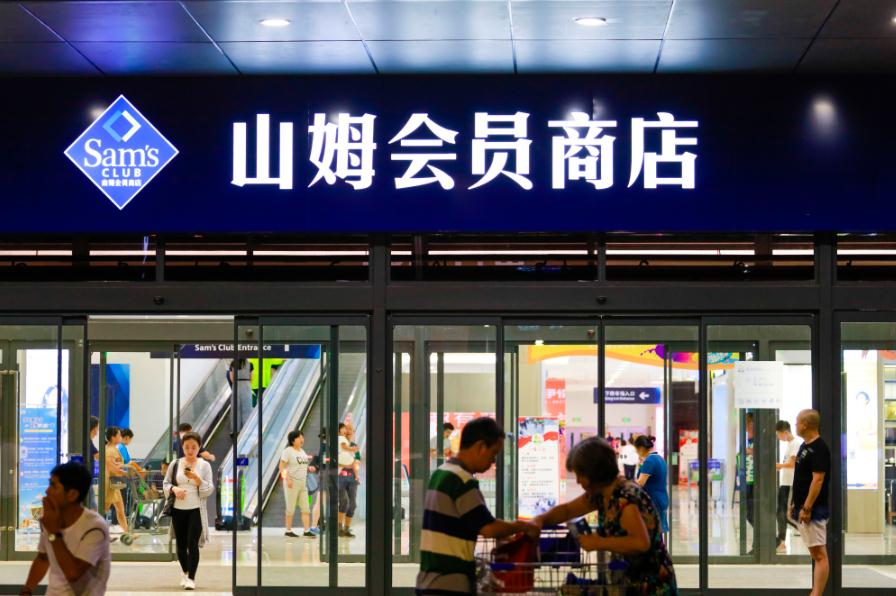 Chefs from five-star hotels cooking fresh imported Australian steak, wine experts demonstrating direct imports from Napa Valley, and spacious maternity rooms offering spaces for breastfeeding and playtime, are all new experiences on offer at a recently remodeled Sam's Club in Shanghai, as part of a bid to increase visits and membership renewals.
Remodeling the 8-year-old Shanghai branch of Walmart Inc's high-end membership brand cost about $6 million, a typical sum for new Sam's Club openings or upgrades, depending on the location.
"Chinese consumers have become increasingly willing to pay for better services in the past one to two years," said Chen Zhiyu, senior vicepresident of Sam's Club China. He predicted that the membership model would enter a phase of explosive growth in the years to come.
Sam's Club first launched in China in 1996 and now has about 2 million members nationwide.
In an era where small retail formats have been a leading trend, the company is bullish about its big format, and will continue to keep it that way, said Andrew Miles, president of Sam's Club China.
With the brand's unique positioning, its loyalty membership and offers, it is doing better than general hypermarkets, despite its small proportion of the overall market, said Jason Yu, general manager of Kantar Worldpanel China.
Last year, the retailer's revenue grew 8 percent year-on-year.
Sam's Club is to have 40 stores opened or under construction by 2020, up from its current 23, said Miles. Shanghai's second Sam's Club will open this year in the city's Qingpu district.
The brand's pipeline of new stores reflects the market frenzy for membership models in recent years, with all kind of businesses adopting the approach, from music applications to e-commerce retailers.
In addition to its current 260-yuan ($38) membership fee, Sam's Club has introduced a 680 yuan membership that offers high-end family services such as dental care at private clinics.
The upgraded membership will encourage existing members to stay with the brand, Chen said. In Shenzhen, nearly 80 percent of new 680-yuan membership comes from the renewals from its existing members.
United States retailer Costco, which also has members-only model, is reportedly opening its first mainland store in Shanghai soon.
Yu of Kantar said that with more companies offering memberships nowadays, such as JD, Hema Fresh and Tmall, and competing for the same customer base, Sam's Club will have to partner with JD more closely to come up with more differentiated high-end membership offers to maintain their respective advantages.
"Sam's Club needs to create more online-to-offline experiences in collaboration with logistics platforms," Yu said.
Sam's Club's online revenue more than doubled last year, reporting three-digit growth.
"We are going to increase online business revenue's contribution to the total figure to between 13-15 percent by the end of this year," said Chen.
He said one of Sam's Club's priorities is to focus on increasing the coverage and efficiency of its one-hour delivery service, which it operates through an alliance with delivery firm Dada-JD Daojia. Launched in 2017, the service has been introduced in Shenzhen, Beijing and Shanghai so far.
The key to increasing delivery efficiency is the company's Club Depot warehouses, which are based in cities' residential districts. The depot focuses on fresh food, and infant and maternity products, which consumers often require as soon as possible, Chen noted.
Currently, each major city where the company operates has about 10 such storage centers, Chen said, adding more will open this year.
If you have any problems with this article, please contact us at app@chinadaily.com.cn and we'll immediately get back to you.