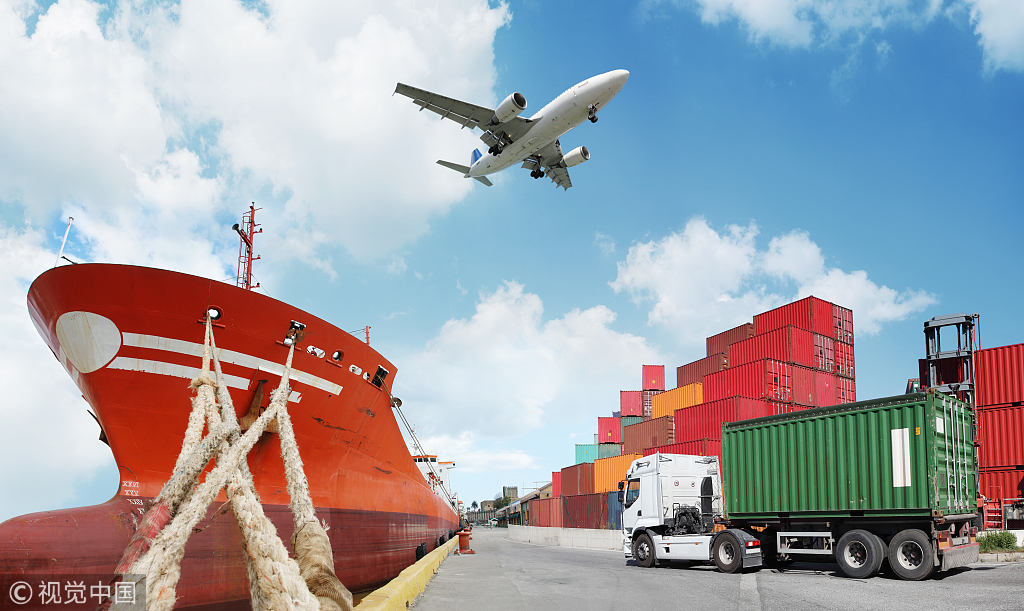 China plans to build 212 national logistic hubs and form a national logistics hub network in line with the advanced economic system by 2035, thepaper.cn reported on Monday.
About 30 hubs will be established by 2020 and another 150 will be built by 2025, reducing the ratio of total logistics expenses to GDP to about 12 percent, according the overall arrangement and construction plan for national logistic hubs.
The plan released by the National Development and Reform Commission and the Ministry of Transport on Monday also named 127 qualified cities to host the project of building six kinds of hubs, including land port, harbor port, airport, service-oriented port, commerce and trade-oriented port and land border port.
Air express, high-speed rail express, cold-chain express, e-commerce express and cross-border companies are encouraged to promote the integrated development of express logistics, supply chain and industrial chain.
New technologies and equipment are encouraged to be used to develop new business mode in logistic industry. Qualified national logistic hubs are encouraged to build fully automatic ports and intelligent warehouses, where unmanned trucks, automatic guided vehicles, smart robots and drones will be used.
International cooperation will also be established to connect important global logistic hubs, origin of energy and raw materials, manufacturing base and trade center with China's national logistic hubs via China-Europe freight train services, sea routes and airlines.
If you have any problems with this article, please contact us at app@chinadaily.com.cn and we'll immediately get back to you.