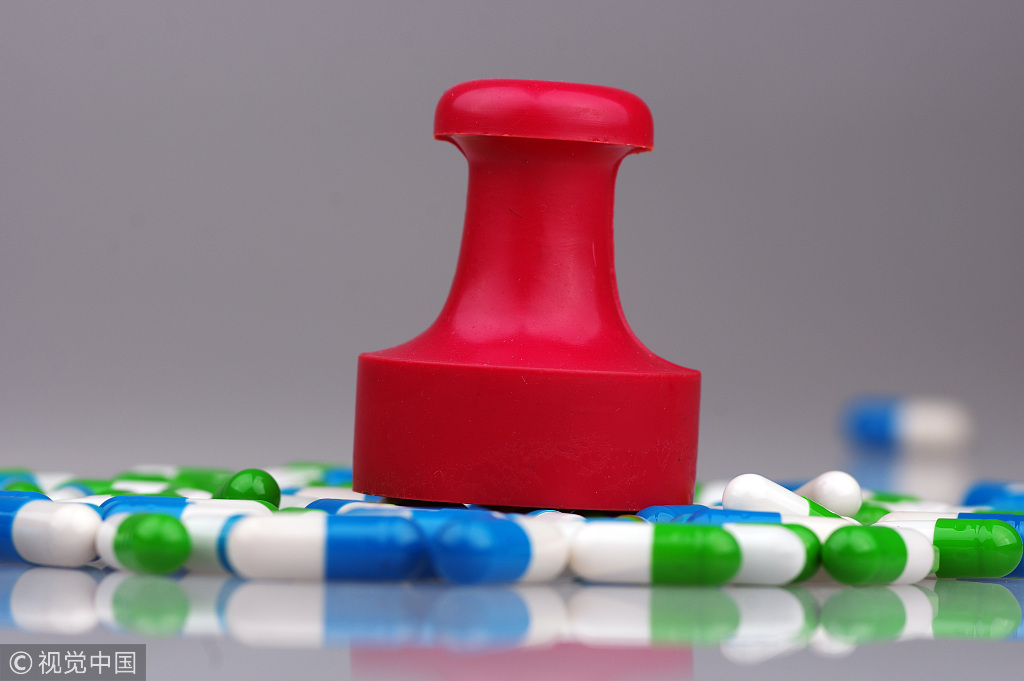 Roxadustat, a domestically developed first-in-class Class 1 medicine, has received approval from the National Medical Products Administration, making China the first country that has greenlighted the oral medicine used for treatment of anemia caused by chronic kidney disease.
AstraZeneca China and Fibro-Gen China developed and incubated this first-in-class medicine and the drug was expected to be launched in China during the second half of 2019.
Industry sources said it marks a big leap for the Chinese pharmaceutical industry. "Roxadustat's approval in China demonstrates the determination of the Chinese government to accelerate the availability of urgently needed new clinical drugs to Chinese patients, and to support pharmaceutical innovation," said Leon Wang, executive vice-president international and president of AstraZeneca in China.
Roxadustat has been approved to treat anemia in patients who are dialysis-dependent.
"In the future, AstraZeneca will work closely with the government to increase the accessibility of Roxadustat in China, and to use the drug to benefit more Chinese patients. At the same time, in response to the Chinese government's call for pharmaceutical innovation, we will build a local incubation platform to make more new drugs, and open up China's pharmaceutical innovations to the outside world," Wang said.
Chen Nan, lead principal investigator in the Phase-III clinical trial of Roxadustat in China and professor of Shanghai Jiao Tong University's School of Medicine, said: "Thanks to the improvement of China's pharmaceutical innovation atmosphere, domestic investigators now have much better opportunities to show their excellence, alongside their international peers.
"This will help in the global clinical development of first-in-class innovative drugs, and help in incubating the products in China."
"Our work is taking the lead not only in terms of speed, but also in meeting international standards in terms of quality, which demonstrates the strength of research and development of China's healthcare professionals," Chen added.
Chen Qiaoshan, a medical analyst at Beijing-based market research consultancy Analysys, said: "Although many multinational pharmaceutical firms have R&D centers in China, the R&D process of a new drug is quite long, usually over 10 years. The success rate is as low as 10 percent."
Liu Zhihua contributed to the story.
If you have any problems with this article, please contact us at app@chinadaily.com.cn and we'll immediately get back to you.