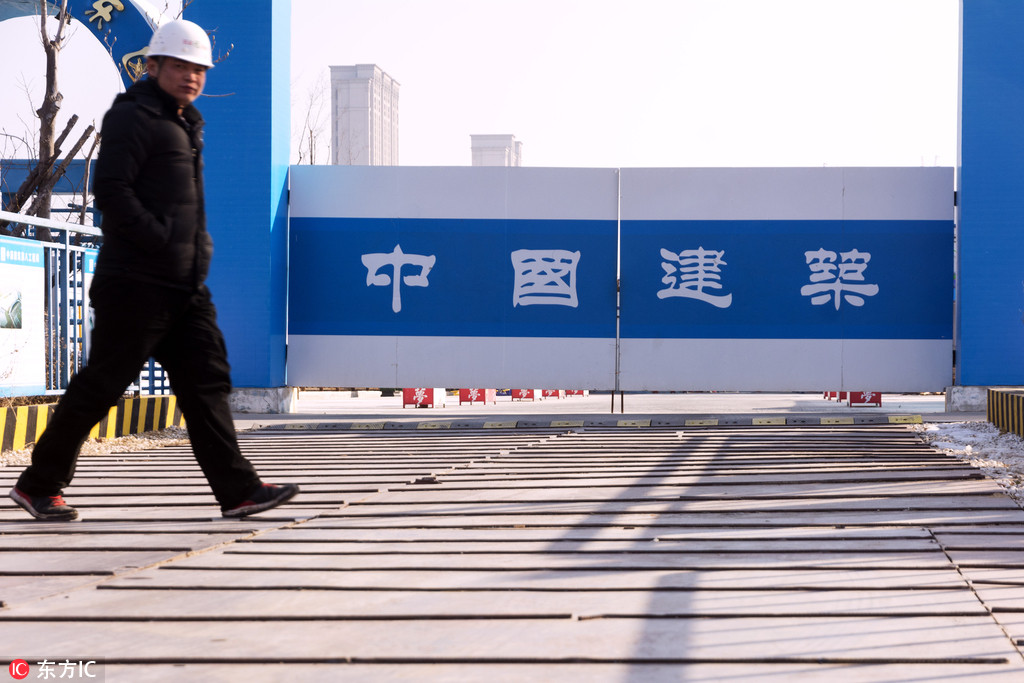 China State Construction Engineering Corp, China's largest construction company and biggest building contractor, and the nation's ministry of civil affairs announced on Saturday they will further the project to bring rural children left behind while their parents engage in urban construction to family reunions.
"We will further our plans to support families confronted with separation issues, and create more opportunities for family reunions," said Zheng Xuexuan, deputy secretary of the Party group and vice-president of China State Construction Engineering Corp, at the concluding event of this year's project in Beijing.
The project, which was initiated in April in Beijing following the nation's call of caring more for left-behind children in rural areas, aims to safeguard the children's development by providing aid and supplies to their families, and also education courses for parents to raise the awareness of communication with their kids.
Left behind children are youngsters in rural regions who are left with other family members while their parents work in urban areas.
"Construction workers from the rural areas are contributors to the development of our nation and should be given more attention nowadays, as the accelerating development of the country is relying on their efforts," Zheng said.
Including the concluding event in Beijing on Saturday, the project has so far brought the children of 30,000 families to their parents from far away, covering 100 construction sites in 31 provinces and regions across the country, according to the company. The visits help enhance ties between the children and their parents, with the length of the visit determined by school and work schedules. Children visiting now will stay to spend Spring Festival with their parents.
The move is part of the State-owned enterprise's efforts to promote corporate social responsibility among its peers in the nation, as most rural parents seeking jobs in the cities have taken urban construction jobs.
"This year's project has proved to be a successful case of supporting the rural area and is a good example for SOEs to conduct CSR," said Xia Qingfeng, head of the publicity bureau at the State-owned Assets Supervision and Administration Commission. "Based on the inspiring success we have achieved, we are planning projects, with more SOEs participating, to benefit a larger group of rural left-behind children."
Due to the rush to find jobs in coastal areas and major cities, the number of rural children left behind in China has grown to 6.97 million this year, and is becoming a tough issue to tackle in terms of education, as well as the children's individual development, according to Gao Xiaobing, vice-minister of civil affairs.
As they have built up pillars for the whole country, we have to build up pillars for them as well," Gao said.