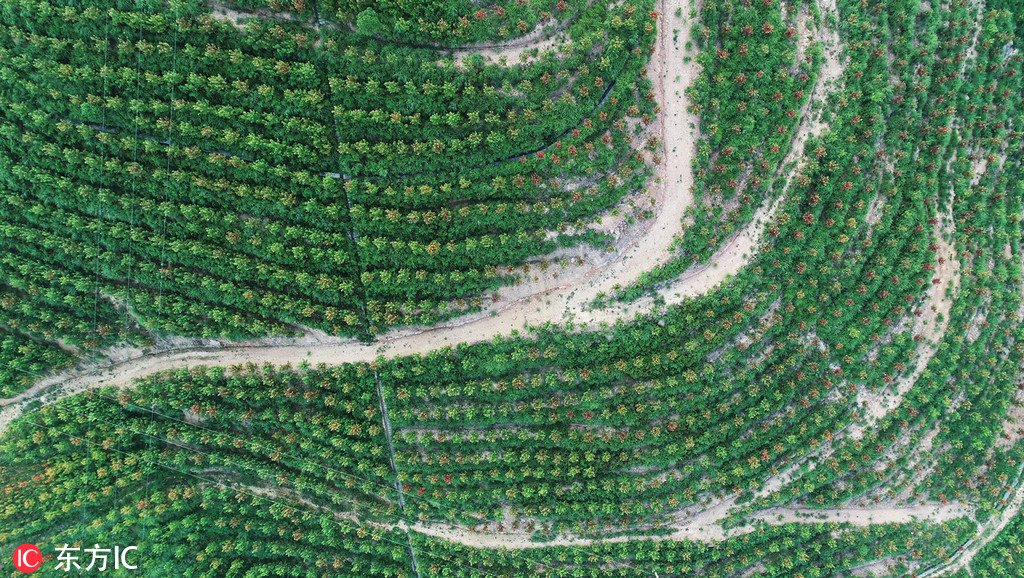 China reduced its total area of rocky desert by 1.93 million hectares between 2011 and 2016, according to data released Thursday by the National Forestry and Grassland Administration.
Over that period, the country recorded an average annual reduction rate of 3.45 percent, or 386,000 hectares, Liu Dongsheng, the administration's deputy director, said at a news conference in Beijing.
He said China had 10.07 million hectares of rocky desert by the end of 2016.
Starting 2016, the administration launched an 18-month inspection of rocky desert areas in 465 counties in eight provincial regions, including Hubei, Sichuan and Guangdong provinces, and Guangxi Zhuang autonomous region, to better understand the status and dynamic changing conditions.
Twice as much rocky desert was recovered between 2011 and 2016 compared with the amount between 2005 and 2011, Liu said.
Forest vegetation coverage in karst areas was 61.4 percent in 2016, up from 3.9 percent in 2011, he added.
Regional economic development has also accelerated improvements in living conditions in rocky desert areas.
"The poverty stricken population in the eight provincial regions decreased by 38.03 million from 2011 to 2016, and the poverty rate dropped from 21.1 percent to 7.7 percent," Liu said.
He added that deforestation often occurred due to cultivation, firewood collection and overgrazing, posing challenges to the prevention and control of desertification.
If you have any problems with this article, please contact us at app@chinadaily.com.cn and we'll immediately get back to you.