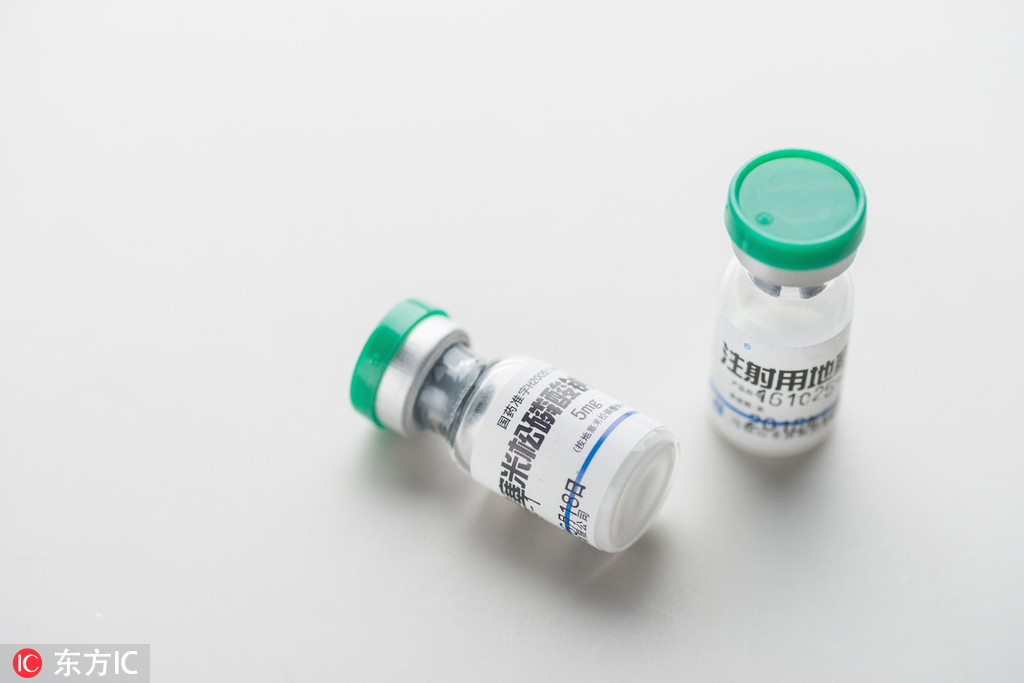 Chinese scientists have developed a prototype instrument to quickly determine the level of antibiotic resistance in cells infecting a patient, thereby allowing more precise administration of the drugs.
The device was unveiled recently by the Qingdao Institute of Bioenergy and Bioprocess Technology of the Chinese Academy of Sciences, which said it was the first of its kind in the world.
It can determine the level of resistance in sample cells within three hours without the need to grow more cells in a lab. Existing methods typically take 24 to 48 hours, said Ma Bo, a research fellow at the institute.
Widespread antimicrobial resistance and the associated rise of superbugs is a major public health threat. One leading cause is the misuse or overuse of antibiotics due to incorrect assessments of how much is needed.
"Traditionally, doctors may use high doses of antibiotics to save a patient's life … because they cannot wait long for the results," Ma said. "With the help of this new instrument, doctors will be advised how much antibiotic to use for different patients, and will avoid misuse."
The institute's announcement followed the World Health Organization's World Antibiotic Awareness Week, which ran from Nov 12 to 18. The WHO's annual campaign aims to increase global awareness of antibiotic resistance and to encourage best practices among the public, healthcare workers and policymakers to avoid the further emergence and spread of resistant microbes.
According to the Qingdao institute, the instrument has been validated experimentally using clinical samples from urology departments at domestic hospitals.
Zhou Hongwei, head of the Department of Laboratory Medicine at Zhujiang Hospital of Southern Medical University, is excited about the new device.
"Novel methods and instruments for rapid antimicrobial resistance tests are urgently needed in clinical microbiology labs, and inventions like this can potentially lead to a paradigm shift in microbial diagnosis."
Xiao Yonghong, deputy director of the State Key Laboratory for Diagnosis and Treatment of Infectious Diseases at Zhejiang University, said it is a step toward responsible and personalized use of antibiotics.
"I hope researchers will accelerate its clinical validation," Xiao said. "But translating scientific discoveries to the bedside can require significant investments and additional efforts."
If you have any problems with this article, please contact us at app@chinadaily.com.cn and we'll immediately get back to you.