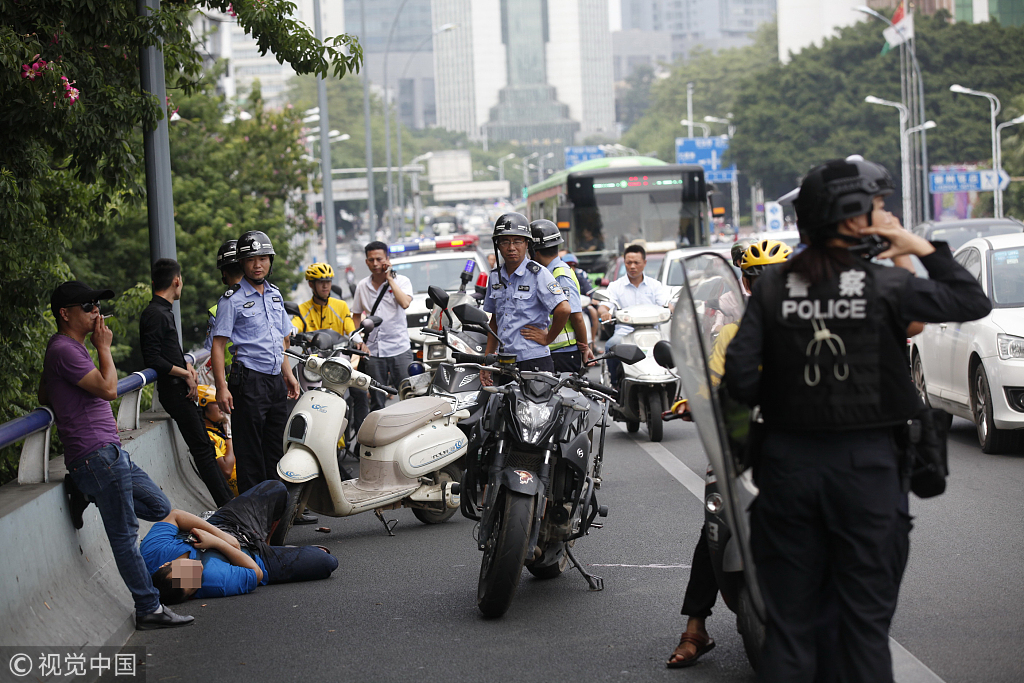 A 54 year-old man killed six people, including his girlfriend, during a knife rampage in Liuzhou, Guangxi Zhuang autonomous region, on Monday morning, according to local police.

The suspect, who was not identified, is accused of slaying his girlfriend and three of her relatives in an apartment around 11 am over an argument about their relationship.

Police said he then fled the scene after getting into an SUV. He soon became stuck in traffic, however, and to escape the jam he rammed into about a dozen electric bikes.

When the SUV came to a halt, the suspect got out and began stabbing the people stood nearby, according to the authorities.

Two people died of their injuries and 12 more were wounded in the attack.

Paramedics rushed to provide first aid and the survivors were sent to the hospital.

Police detained the suspect at the scene.

Citizens have begun to donate blood after appeals by the Guangxi Blood Center to help the survivors.
If you have any problems with this article, please contact us at app@chinadaily.com.cn and we'll immediately get back to you.