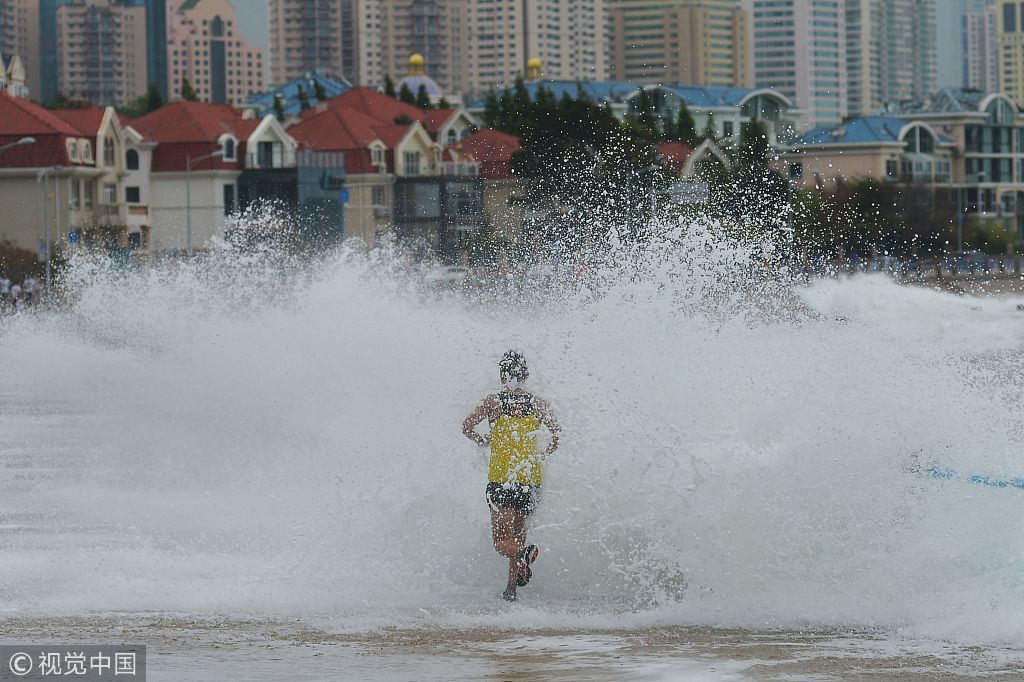 BEIJING -- Typhoon Rumbia, the 18th this year, has been moving northwest inland since it made landfall in Pudong New Area of Shanghai Friday, bringing heavy downpours and causing floods along its route.
The civil affairs department of East China's Anhui province said that a total of 164,700 people has been adversely affected by typhoon Rumbia, and 2,226 people had been evacuated as of 3pm Saturday.
Some 17,000 hectares of crops were inundated in the province, with the economic loss estimated at 93.41 million yuan (about $13.59 million). No casualties have been reported.
According to the meteorological bureau of Central China's Henan province, the typhoon entered the province around 3am Saturday. Heavy rain has caused water logging in some cities in the eastern part of Henan.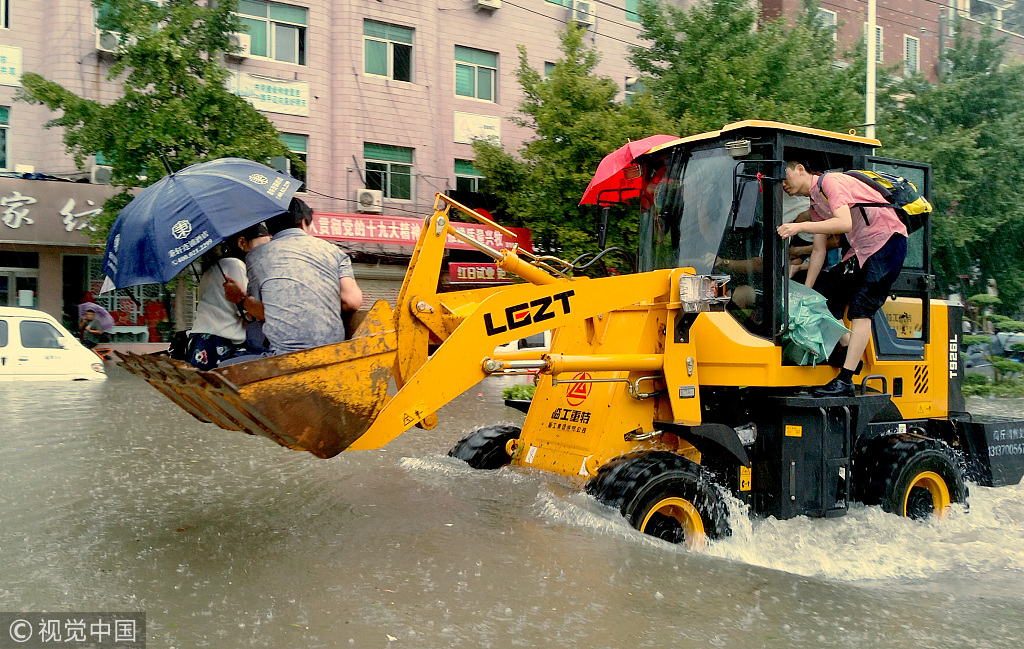 China's national observatory on Saturday continued to issue an alert for typhoon Rumbia and upgraded a rainstorm alert with some regions bracing for heavy downpours.
The National Meteorological Center (NMC) upgraded the rainstorm alert to the orange level as rainstorms will batter Henan, Hebei, Shandong, Anhui and Jiangsu provinces Saturday and Sunday.
The country has a four-tier, color-coded weather warning system, with red representing the most severe, followed by orange, yellow and blue.
Some parts of Henan, Hebei, and Shandong provinces are expected to experience downpours of up to 350 mm within 24 hours, according to the NMC forecast.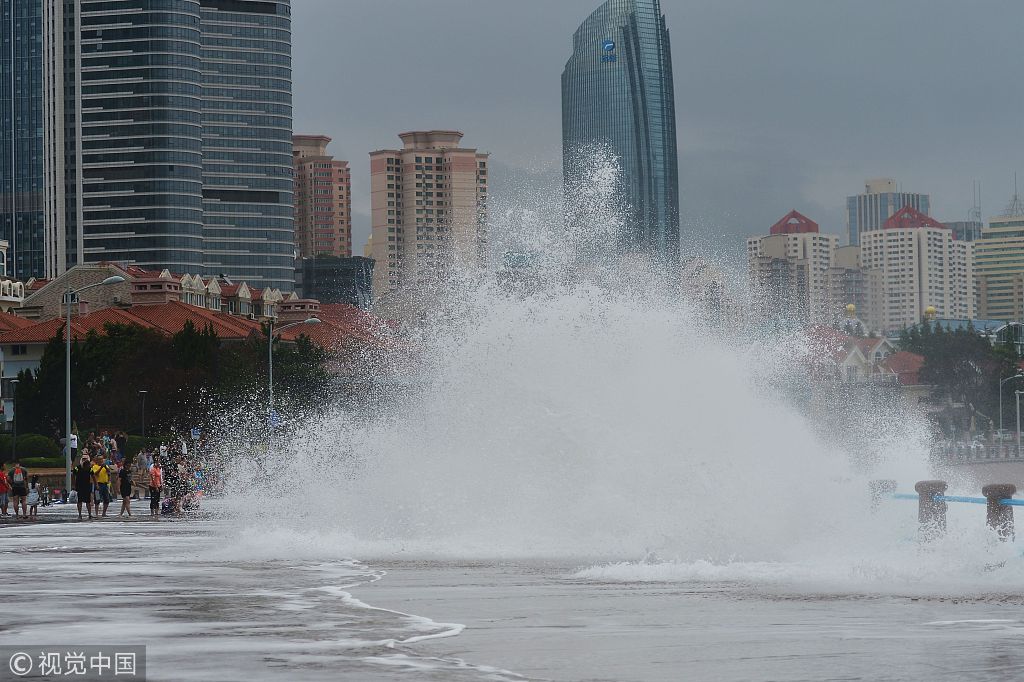 Nearly 260,000 people affected by typhoon in Henan
ZHENGZHOU -- Nearly 260,000 residents in Central China's Henan province have been affected by Typhoon Rumbia, the 18th this year, local authorities said Sunday.
The province was hit by heavy downpours on Friday and Saturday, resulting in flooding in a number of cities and districts.
The provincial civil affairs department said that, as of 9 p.m. Saturday, heavy rain brought by Typhoon Rumbia has caused direct economic losses of more than 42.8 million yuan ($6.2 million) including 42.5 million yuan in agricultural losses.
No casualties have been reported so far, but 259,000 people and nearly 20,000 hectares of crops have been affected and 138 houses damaged.
Local civil affairs departments have dispatched personnel to disaster-hit areas to evacuate and relocate affected residents and examine the damage.