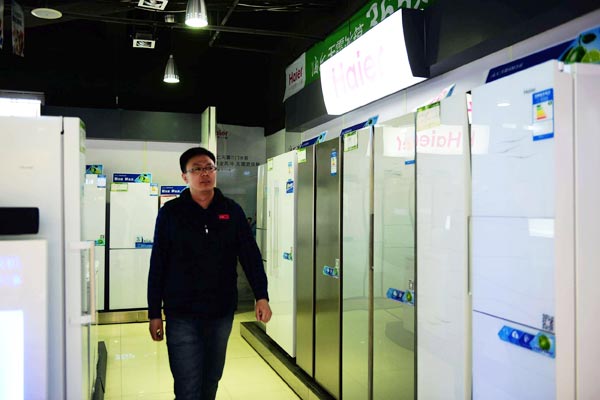 China is sticking to its zero-tolerance policy on the production and use of CFC-11 — a banned substance that depletes the ozone layer — and will punish those involved in such illegal activities, a Ministry of Ecology and Environment spokesman said in Beijing on Thursday.
Liu Youbin, the ministry spokesman, reiterated the nation's commitment at a news conference after media reports that some Chinese companies are still producing or using CFC-11, which has been banned since 2010.
"China always earnestly fulfills its obligations to international environmental conventions," Liu said. "The production and use of substances controlled by the Montreal Protocol on Substances that Deplete the Ozone Layer are illegal in China.
"These activities have always been a key target for China's supervision and law enforcement work."
He said the ministry launched an investigation and a comprehensive inspection shortly after the media reports, and others from institutions, were made public.
"Companies operating within the country's borders that are found producing, selling or using CFC-11 will be targeted and held accountable by the law," he said.
A campaign on ozone-depleting substances will be launched in the near future, and people and institutions will be urged to provide clues on any violations.
Since China joined the Montreal protocol in 1991, the country's reduction of ozone-depleting substances has accounted for about half the total reduction by developing countries, Liu said.
The ozone layer helps shield the Earth from harmful ultraviolet radiation.
China is willing to continue its close cooperation with the international community by further enhancing its capability in fulfilling its obligations, Liu added.
Even though CFC-11 has been banned, levels of it in the atmosphere are significantly higher than expected, scientists revealed in a report published in the scientific journal Nature in May.
They concluded that new, illegal production and use of CFC-11 is occurring in East Asia.
If you have any problems with this article, please contact us at app@chinadaily.com.cn and we'll immediately get back to you.