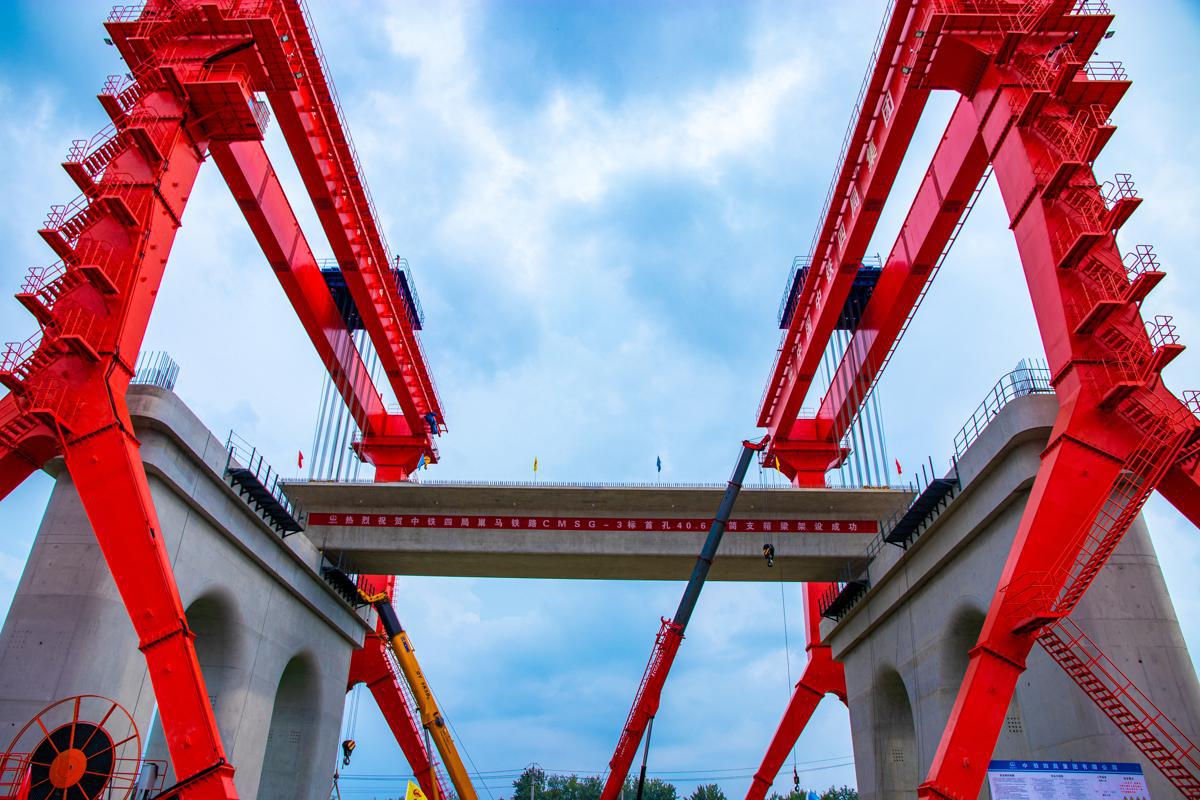 The first box girder of the Chaohu-Ma'anshan high-speed railway in East China's Anhui province was laid on Monday morning, marking the country's latest milestone in railway construction.
Connecting the city of Ma'anshan and county-level city of Chaohu in the province, the railway is a key section of the Shanghai-Chongqing-Chengdu high-speed railway.
The girder, with a length of 40.6 meters and weight of 927.3 metric tons, was laid with the most powerful girder crane developed recently by China Railway Science & Industry Group, according to constructor China Railway No 4 Engineering Group.
With a designed speed of 350 kilometers per hour, the Chaohu-Ma'anshan railway will extend 76 kilometers and stretch across the Yangtze River.
"As the first girder is located on an island in the Yangtze River, it is much longer and heavier than a regular one so it can better resist potential floods," said Zhou Qingyong, a project manager of China Railway No 4 Engineering Group.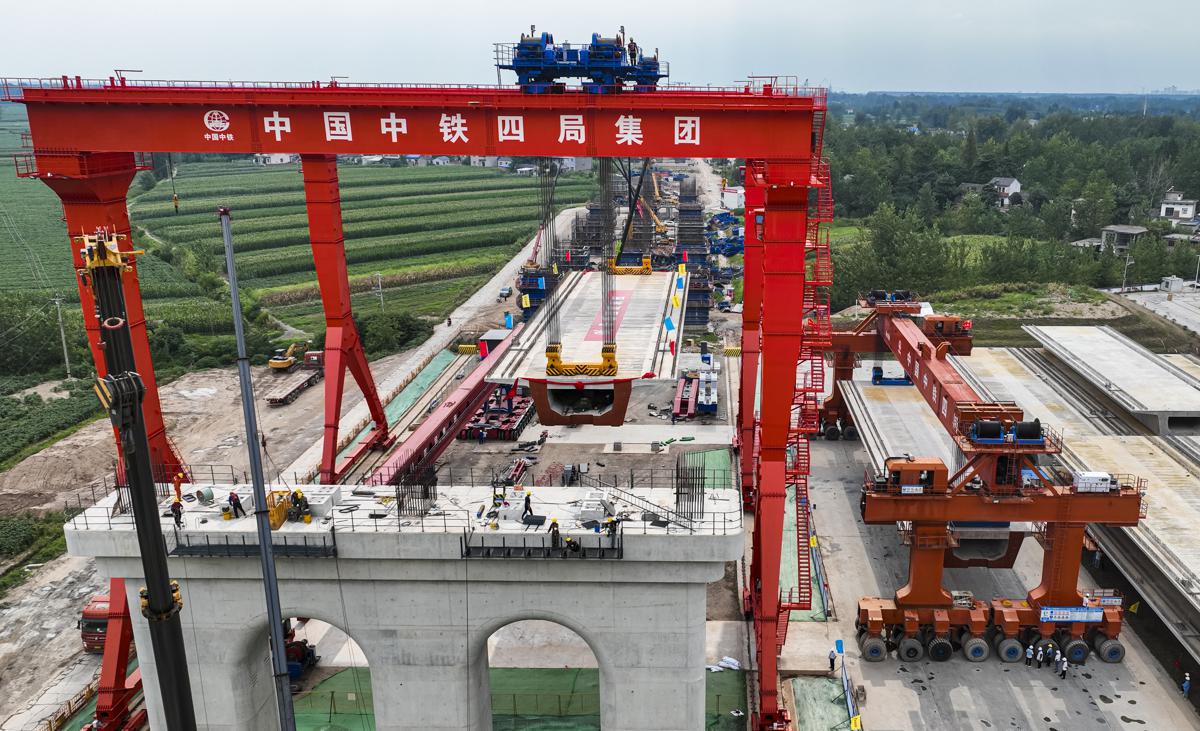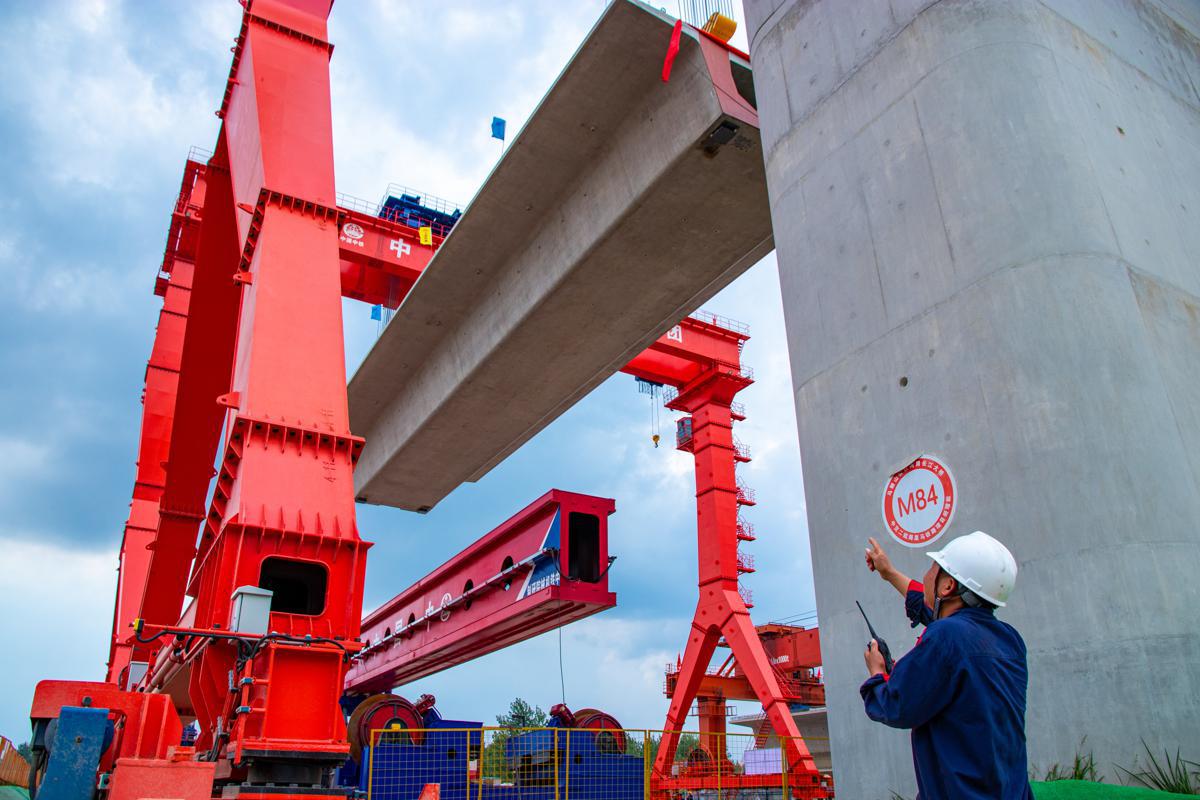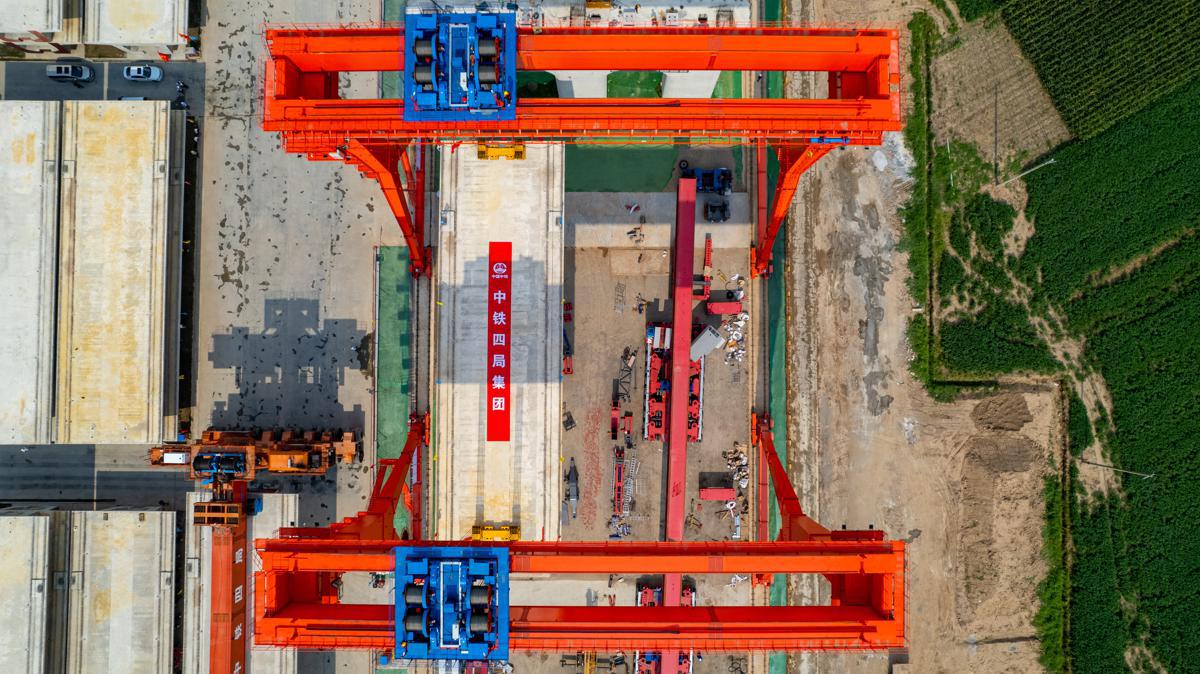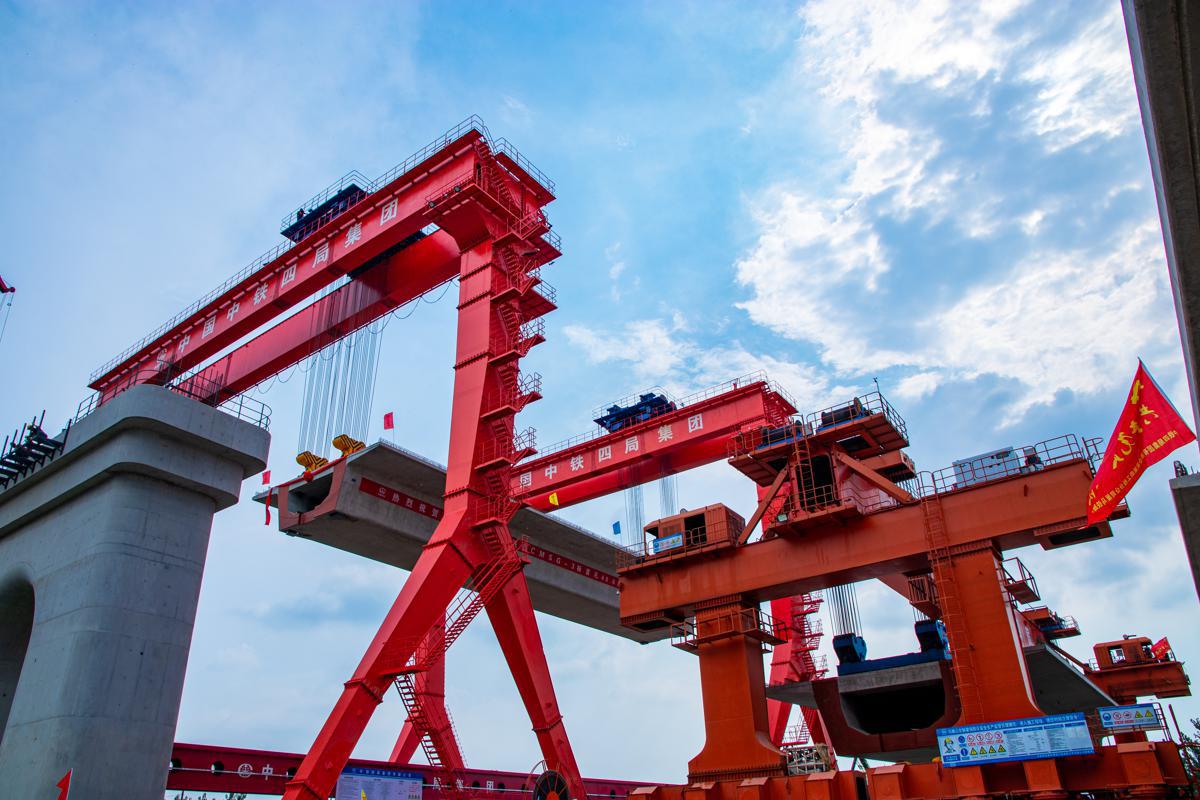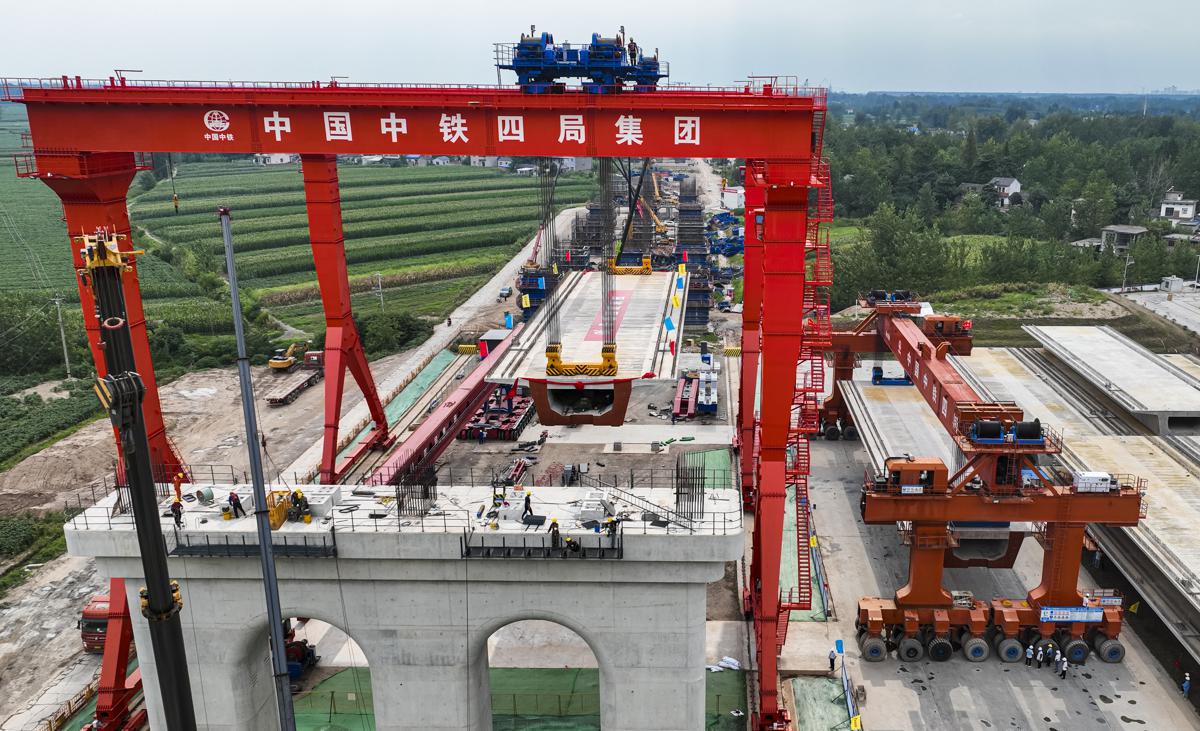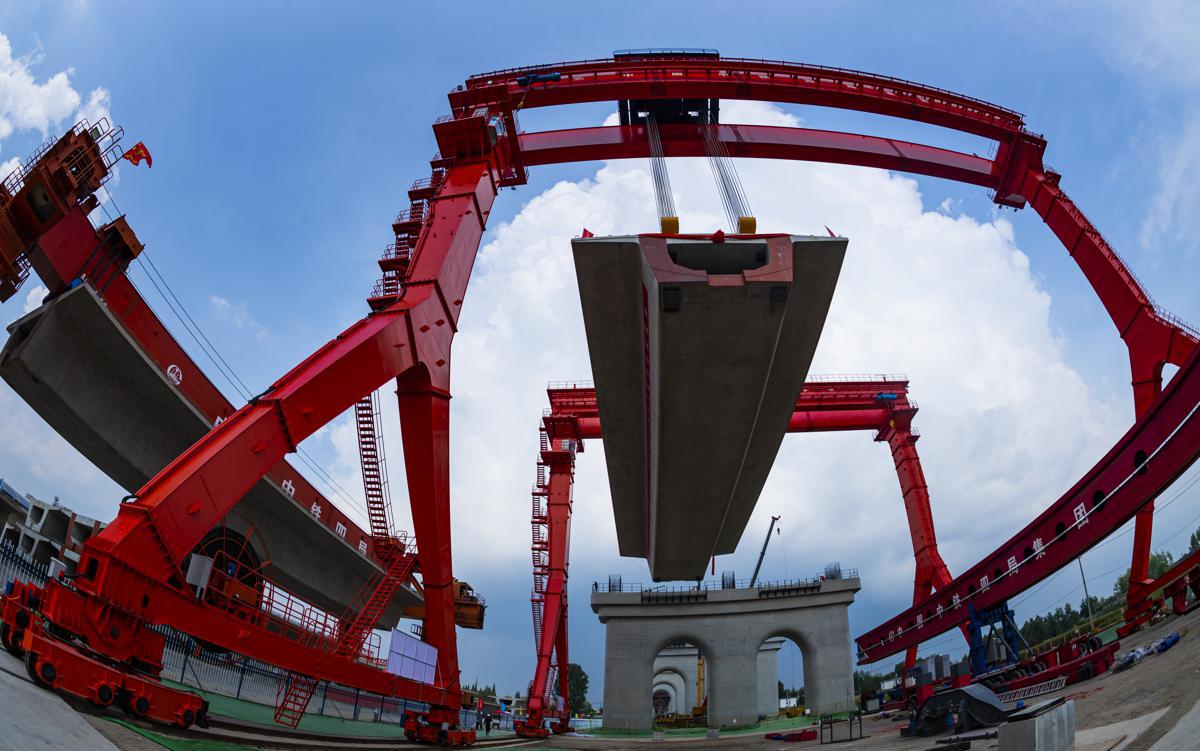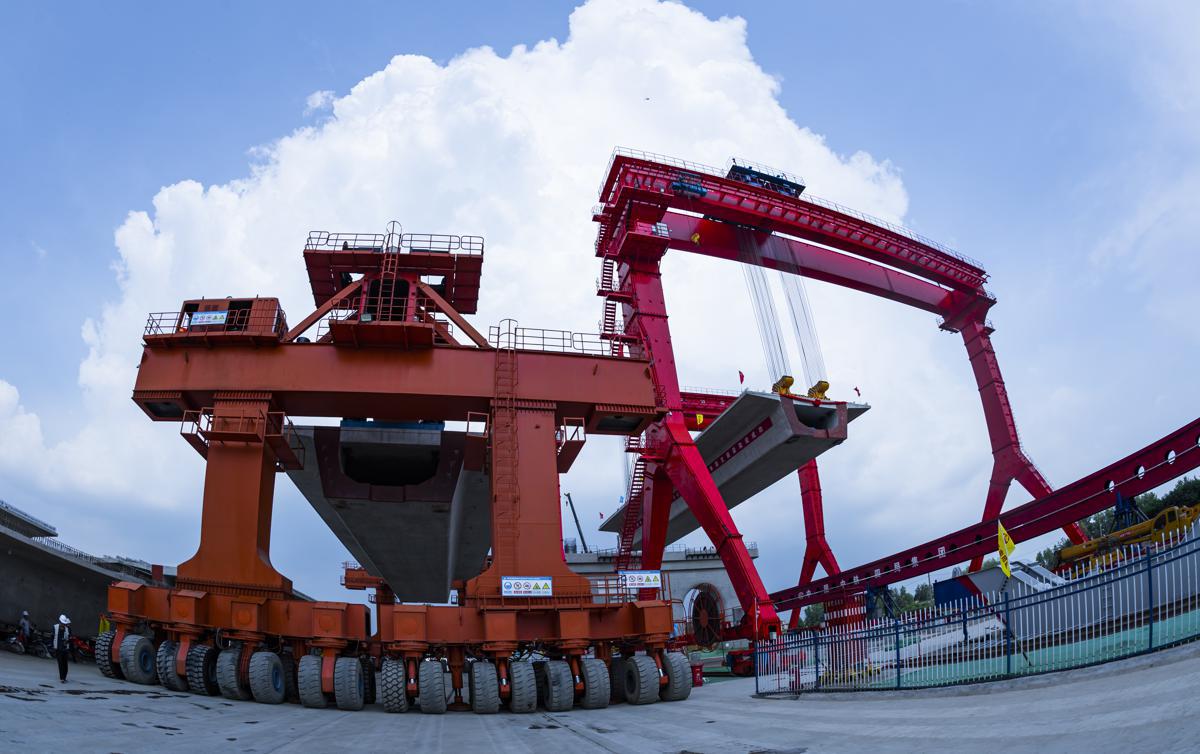 If you have any problems with this article, please contact us at app@chinadaily.com.cn and we'll immediately get back to you.