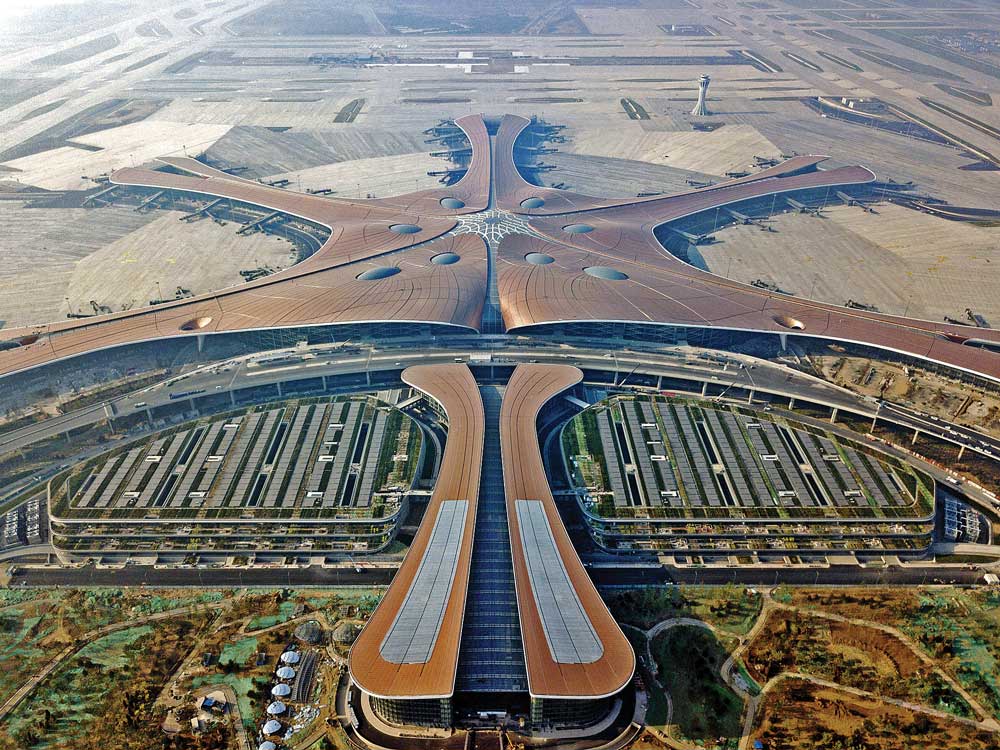 China Railway 24th Bureau Group, a Shanghai-based construction and engineering firm, has finished and delivered a major section of support infrastructure for the Beijing Daxing International Airport, according to a statement from the company.
The section consists of several roads and underground pipelines, which are essential to the supplies of water, electricity, gas and communication services to the new airport, the company said.
Construction on the section was launched in July 2018 and was completed on Friday. It has passed technical review and quality examination by the airport's project authority.
The section's construction was done against a very tight schedule and was technically challenging due to sophisticated designs, complex engineering conditions and high safety hazards, according to the Shanghai company.
More than 1,500 engineers and workers took part in the construction, and they adopted many new methods and advanced technologies in the work, it added.
Construction on the new airport, which is 46 km south of downtown Beijing, began in December 2014 and is scheduled to commence operations at the end of this month. It is expected to handle 45 million passengers annually by 2021.
After 2025 when the facility is fully developed, it will be able to handle 72 million passengers, 2 million metric tons of cargo and 620,000 flights on an annual basis, matching Hartsfield-Jackson Atlanta International Airport in the United States, currently the busiest air hub in the world.
Furthermore, the government plans to expand passenger capacity to more than 100 million per year in the future.
Sun Yingqi contributed to this story.