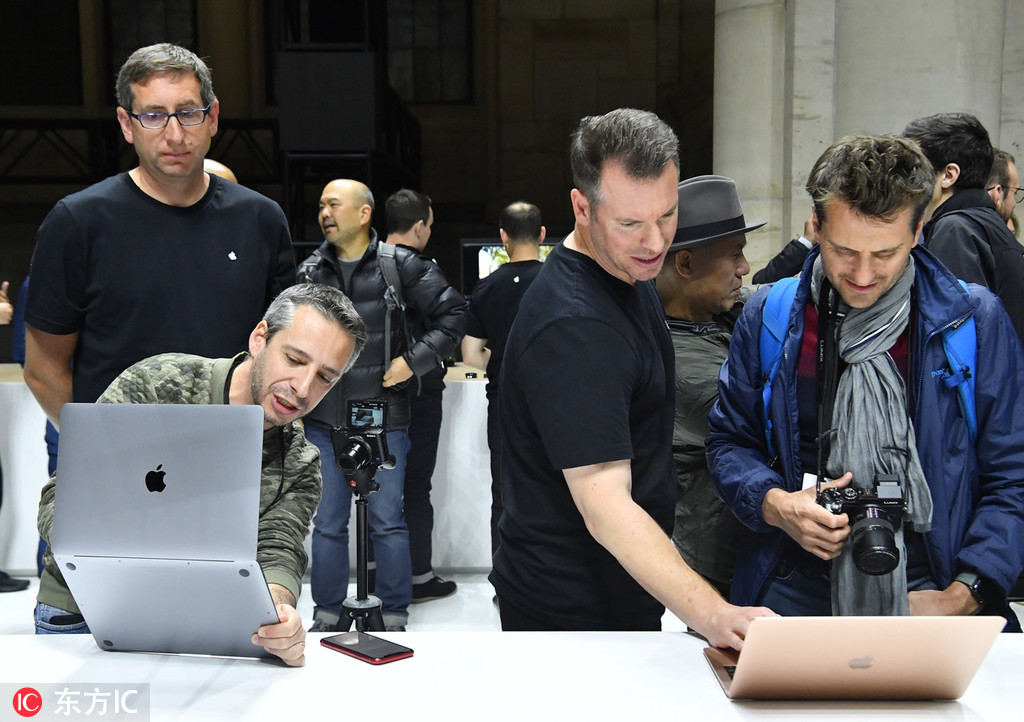 Firms accounting for over half of sales say move would hurt competitiveness
Leading United States tech giants are joining forces to oppose Washington's proposal to include laptops and tablet devices among around $300 billion in Chinese imports targeted for additional tariffs of up to 25 percent.
Dell Technologies Inc, HP Inc, Intel Corp and Microsoft Corp, which according to market research firm IDC account for 52 percent of notebooks and detachable tablets sold in the US, said the proposed tariffs would add a burden to cost-conscious domestic businesses and consumers, including the US government.
The move signifies that the US government's proposal is losing support among crucial constituents, analysts said. They also said the proposal is expected to hinder US competitiveness in the global marketplace.
"The proposed tariffs threaten to substantially increase the cost of laptops in the US,... which will diminish demand for laptops and threaten to impair productivity growth for the US economy as a whole," the companies said in a joint statement.
The burden will fall on small and medium-sized businesses and a wide range of consumers and device manufacturers, as well as the US government, they said.
If the proposed tariffs are implemented, prices of laptops and tablets will rise by at least 19 percent, or around $120 for the average retail price of a laptop today, according to a recent study by the Consumer Technology Association, based in Arlington, Virginia.
The move would cost US customers an additional $8.2 billion for laptops and tablets, producing a net loss of $3.6 billion for the US economy, the report estimated.
Liang Ming, a senior researcher at the Chinese Academy of International Trade and Economic Cooperation, said it has become clear to many US consumers and businesses that imposing tariffs would harm them and not solve any problems.
The four companies said the price increases would hit during the back-to-school and holiday shopping seasons, which are crucial for retailers.
"Because our foreign competitors are less dependent on US sales, they would be less severely impacted by new tariffs and would be well-positioned to continue investing in research and development during a time when our companies will be forced to reduce R&D expenditures to offset the increased tariff burden," they said.
An IDC report in May suggested that HP, Dell and Apple derive 30, 32 and 43 percent, respectively, of their global laptop revenues from US sales while Chinese manufacturers Lenovo, Acer and ASUS derive only 15, 20 and 9 percent, respectively, of their revenues from US sales.
In consequence, the US would be in danger of gradually losing its high-technology leadership, the companies said.
"US device manufacturers will carry the burden as it is not feasible that they transfer supply chains to countries other than China in the short term," said Xiang Ligang, director-general of Information Consumption Alliance, a telecom industry association.
"To restart such supply chain systems in another country would cost far more than many would expect. Also, other countries would be reluctant to invest a lot in taking on such business because of uncertainties in the US position," he said.