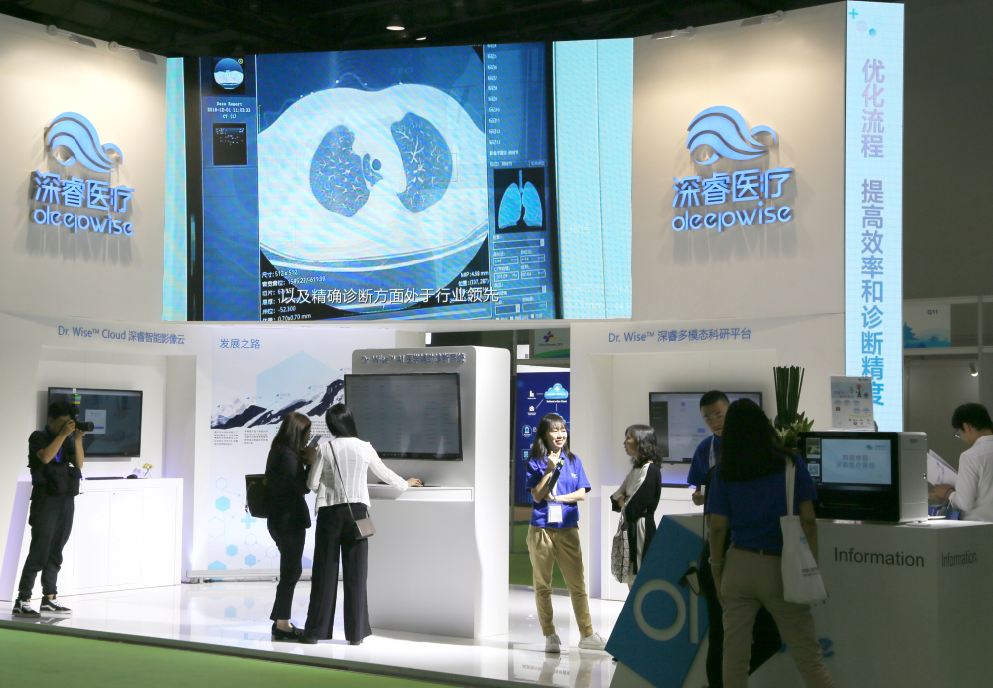 Deepwise.com, a startup that is using artificial intelligence to interpret medical imaging, said its final goal is to help people nationwide to access the same high-quality standard of medical services.
The company said it aims to contribute to the country's medical system reform, with a focus on improving community hospitals.
By playing a larger role in the screening and early detection of major diseases, such local facilities will eventually reduce the medical burden on individuals and the country, according to Deepwise.
However, doctors in community hospitals are generally less well-trained and experienced than those in larger hospitals, said Qiao Xin, co-founder and CEO of the company.
Deepwise.com's AI system gives detailed reports of medical images from top-rated public and community hospitals. The tech startup specializes in supporting facilities to achieve a higher diagnosis accuracy rate and to relieve doctors' workload, especially in remote and less-developed regions.
Its independently developed system is based on machine learning and deep learning technology. So far, the system's accuracy has reached 95 percent, higher than the average level among human doctors, said Qiao.
He added that the system has been used in more than 200 hospitals all over the country since last year, and more than 20,000 reports are produced by the system each day.
Leading hospitals like Peking University First Hospital and the Chinese PLA General Hospital in Beijing, and Shanghai Chest Hospital are using the system to interpret CT scans. The system gives a report first and then doctors will double check the results, Qiao said.
Deepwise claims to be the country's largest player in the industry. The company has a research and development team of more than 60 people, and it forecasts its research and development investment will hit 50 million yuan ($7.25 million) next year.
Deepwise.com's system has mainly been used in medical imaging to screen for lung cancer, breast cancer, cerebral hemorrhages and cerebral infarctions. It is expected to expand to more diseases, according to the company.
According to Qiao, most foreign competitors can only work on medical imaging to screen one type of disease.
"The reason that we began with such diseases is that they threaten people's health severely. Lung cancer and breast cancer are among the top killers for men and women, respectively," Qiao said.
The company is taking steps to expand overseas, with the countries and regions involved in the Belt and Road Initiative as a main focus.
If you have any problems with this article, please contact us at app@chinadaily.com.cn and we'll immediately get back to you.