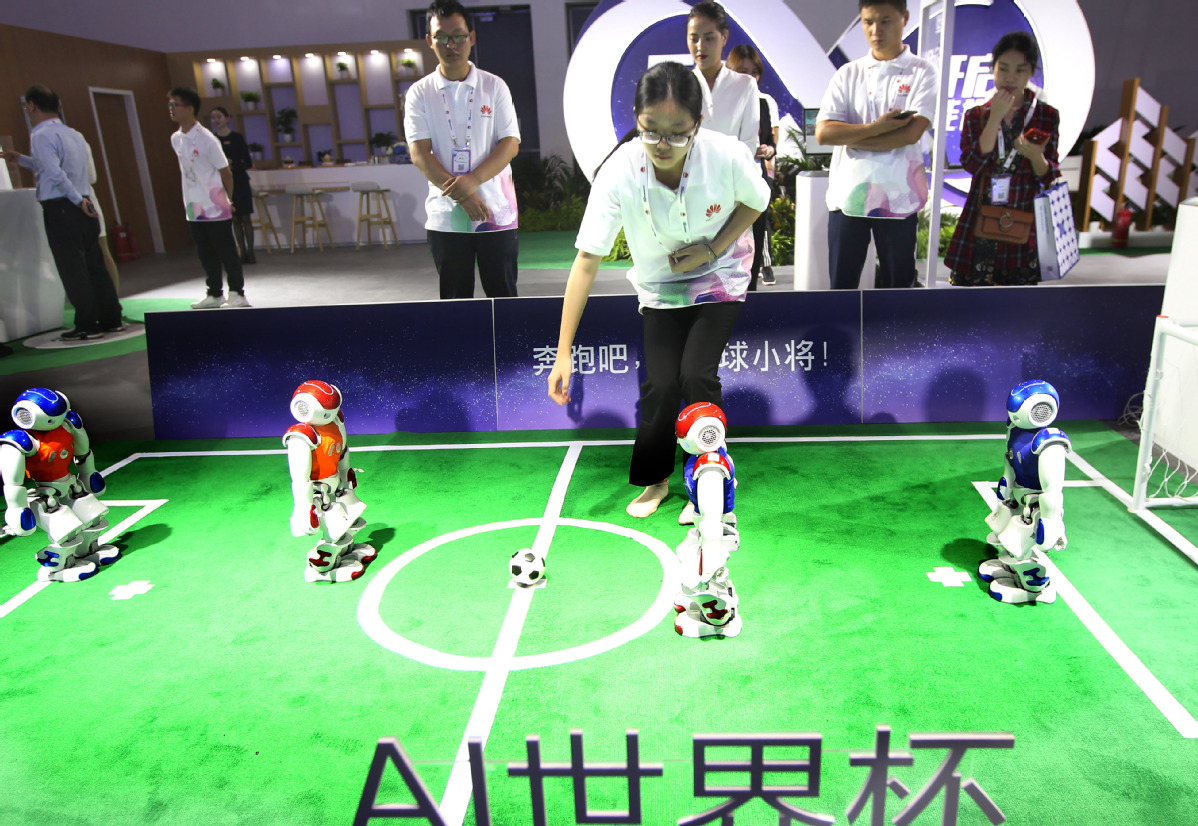 Huawei Technologies Co Ltd said on Tuesday it would spend $2 billion over the next five years on cybersecurity by recruiting more people and upgrading laboratories, as the Chinese technology major seeks to ease concerns about its telecom gear.
The move came after Huawei has already secured more than 25 commercial contracts for 5G, or fifth-generation mobile communication technology.
"We have already shipped more than 10,000 base stations for 5G, which demonstrates the trustworthiness of our company," said Hu Houkun, rotating chairman of Huawei.
Huawei is the world's largest maker of telecom equipment and the world's second-largest smartphone vendor by shipments. The company said on Tuesday that it expects revenue to exceed $100 billion in 2018, up 8.7 percent from last year. The comments came as Huawei is recently facing concerns from foreign governments which have doubted the safety of its products.
"We will open a security transparency center in Brussels in the first quarter of next year to ensure clients that our products are reliable," Hu said at a news conference in Dongguan, Guangdong province, adding that no major cyber security incidents have ever happened at the Shenzhen-based company for the past 30 years.
The senior executive also said Japan and France have no formal ban on Huawei's telecom gear, in response to media reports that the two countries have expressed relevant concerns.
The move came weeks after Meng Wanzhou, chief financial officer of Huawei, was arrested in Canada at the request of the United States. Meng was later released on bail.
Hu on Tuesday highlighted that the company looks forward to a just conclusion of Meng's case.
Huawei gained a 28 percent share of the global telecom equipment market in the third quarter of 2018, up 4 percentage points since 2015, market research company Dell'Oro Group said in its latest report.
As countries around the world scramble to deploy large-scale 5G networks, the global telecom equipment market for the superfast technology will hit $11 billion by 2022, research agency IHS Markit forecast, without disclosing the figure for this year.
Xiang Ligang, CEO of telecoms industry website Cctime, said the consumer electronics industry chain is so globalized, with companies being highly interdependent.
"Any possible harm to one company will have bad effects on others," Xiang said. According to him, it is unreasonable for foreign companies to doubt the safety of Huawei just because it is a Chinese company.
Huawei said its products and services are available in more than 170 countries and regions. It also has more than 13,000 suppliers around the world, from Japan, the US and other countries.
If you have any problems with this article, please contact us at app@chinadaily.com.cn and we'll immediately get back to you.