Today, Chinese people travel and study abroad, watch blockbusters at cinemas, order international fashion brands online, and do business with people from other countries.
But 32 years ago, in 1986, Chinese people mainly saw the outside world only by watching television at home-starting with Yue-Sai Kan's One World.
The 15-minute show, which aired twice a week in Chinese and later in English, was the first travel program on Chinese TV. It brought Western society to an audience of 300 million Chinese.
Viewers saw the pyramids in Egypt, the Acropolis in Greece, the River Thames in Britain, baseball games in the United States, and much more. The show was also packed with ideas and issues.
"In those early years, we talked about ecological problems, environmental problems, housing for the poor, equal rights for women in Sweden. I talked about things like that, which they (Chinese people) hadn't even started to think about at that time," Kan said. "The goal was to give a global view to the Chinese audience."
The show lasted a year, running for 48 episodes on China Central Television, the State broadcaster, and covering 14 countries. It made Kan the most-watched TV personality in the country.
The most remarkable part, Kan said, was that so many Chinese had not seen anything about the outside world before her program. It changed "the vision and mindset" of the Chinese people, she said.
"So many people would say to me, 'I never knew the outside world was like this. You really inspired me.' Sometimes when I walked in New York, women would come up to me and say, 'I want to thank you. I'm here because you inspired me to do this.'"
The program put her in the spotlight, winning rave reviews in the media and countless letters from fans. One magazine called her a modern-day Marco Polo, while The New York Times wrote, "Yue-Sai Kan's work augurs well not only for China and the US but also for the rest of the world."
"During my trips to China in the past year, I have been greeted with such great hospitality and affection, as if I were a returning relative or a long-separated friend," Kan wrote in her memoirs, also titled One World.
"Everywhere I went, I was deeply touched by the genuine warmth I encountered."
The book, published in 1987, came after Ai Zhisheng, then minister of radio, television and film, asked her to write about how she made the TV program.
"He said, 'We don't know how to make TV shows. This book will teach the Chinese people how to,'" she recalled. At the time, CCTV broadcast for just six hours a day, "so that's one of the most outstanding things I'd heard", she added.
Before the One World TV show received a green light from the authorities, Kan had to do three pilot shows. She wore a shirt and black jacket and little makeup, trying to "be very polite" and following the style of Chinese broadcast journalists of the day.
Kan recalled that, after watching the pilots, Ai asked her, "Did you dress like that in the US?" He encouraged her to present the program like she would in the US, "because we want to learn from you".
"That's amazing, you know," Kan said with a grin.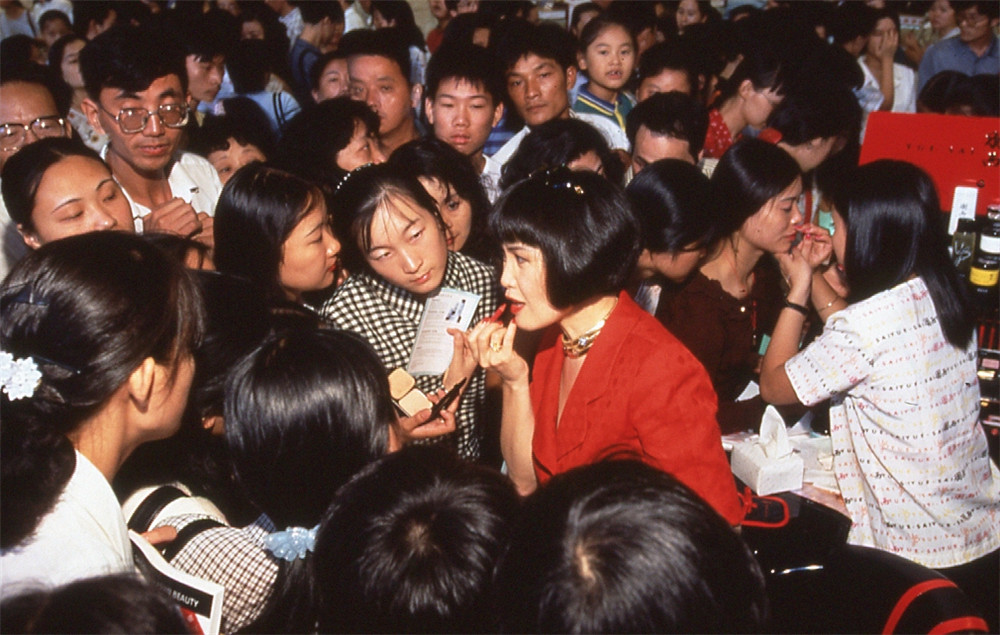 Empowering women
The show made Kan a household name. Her trademark haircut-known as the Yue-Sai hairdo-and her Western makeup and clothes fascinated people in the '80s, when women dressed in a similar style and looked the same, with short haircuts and no makeup.
"It was really an alien idea to smear lipstick on your lips. Only actresses at that time used lipstick. Now it's as common as adding toothpaste to your toothbrush in the morning," she said in an interview at her New York apartment.
Kan launched her first cosmetics products under her Yue-Sai brand in September 1992 in Shanghai, two years after she had registered a company in Shenzhen, Guangdong province.
The product launch at Shanghai No 1 Department Store was so crowded with people wanting to see Kan that police found it virtually impossible to maintain control. The event had to be moved to a bigger venue, Hualian Department Store, where Kan was able to talk with fans and show them how to apply the makeup.
Sales on the first day hit 20,000 yuan (about $3,600 at the time).
"It was like a breath of fresh air, just like in television," Kan recalled. "We basically colorized the whole country. This is happy-you can have your individual look. You don't have to look like anybody else. You are you. So the idea is empowerment. The spirit is more important than anything else."
The potential for China's cosmetics market was released with the country's opening-up. Kan's company expanded from three stores in Shanghai to more than 800 in 250 cities across China, becoming No 1 in both market share and sales for years.
"We were doing 10 times the business anyone else was in the department stores. The impact was very big. And it empowered women," Kan said.
She went on to select 30 people from 1,200 applicants for a course teaching them makeup skills. They became China's first beauty advisers, doing makeovers for customers and sharing makeup tips while selling cosmetics.
"Before my cosmetics came out, the Chinese had never heard the word shishang (fashion). We brought fashion to China. That's the beginning of saying'I want to look beautiful'. That was the beginning of Chinese fashion."
Like the TV program, Kan's cosmetics influenced millions of Chinese, well before the arrival of the internet.
Kan said the reasons for the changes in society were simple.
"No 1, the Chinese government wanted to change it. They wanted change in a number of ways. They wanted reform and opening-up," she said. "But how can you open when your citizens don't know anything about the outside world? So they are very smart. They used TV.… They wanted to use it to educate people. That's the most important thing."
The second reason was that the Chinese people were ready for change, she said. "I was afraid that someone would come up and say what I did was really bad for China. I was really scared. But it was the opposite because Chinese women were ready to look different."
The key word is "ready", Kan said, adding that she was simply in the right place at the right time.
"People were curious. People were ready, and I happened to be the person to do it. Everything was just right," she said. "If I were to produce a new TV program now, it would not have the same impact. If I launched a cosmetics line today, it would not be as impactful. It would be very successful, but it wouldn't have that impact."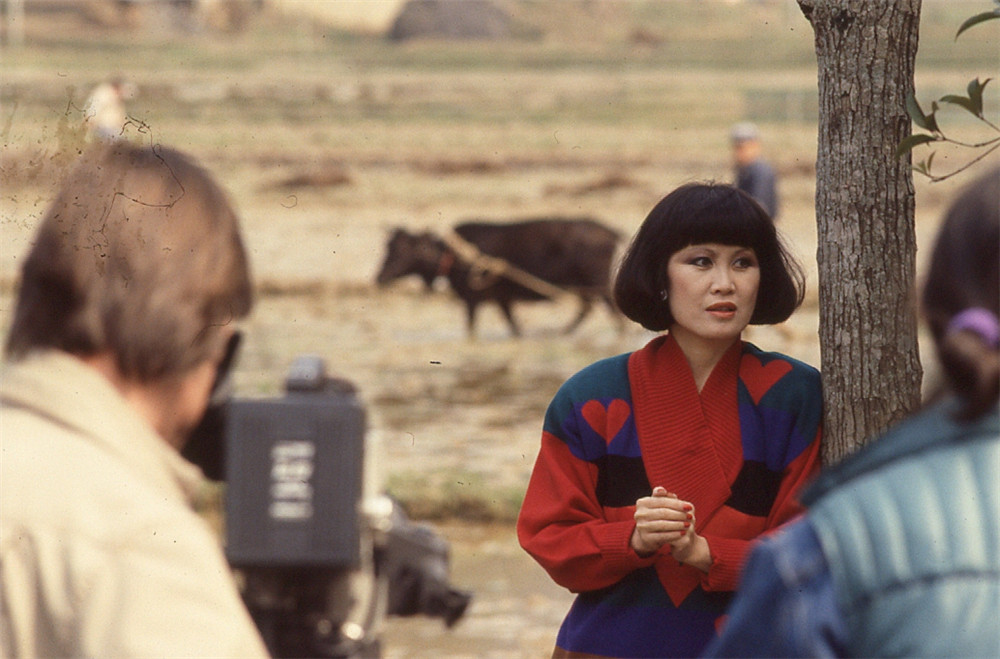 Journey to China
Kan is also credited as being the first TV journalist to connect East and West with the creation of her award-winning weekly show Looking East, which aired in the US. The program was her first major production and the first of its kind to introduce American audiences to Asian cultures in countries including Thailand, Malaysia and Singapore.
Having observed that the West didn't know much about Asia, particularly China, Kan believed it was her duty to help the United States and China get to know each other better. She also produced and hosted a documentary in 1988 called Journey Through a Changing China.
Starting from her hometown in Guilin, in the Guangxi Zhuang autonomous region, she crisscrossed northward to Shanghai and Hangzhou, in Zhejiang province, until she reached Harbin in the northeastern province of Heilongjiang. Footage was shot in each city she visited, to display people's daily lives and how they had changed during reform and opening-up.
The one-hour documentary aired on June 22, 1988, on WUSA-TV in Washington.
Kan's efforts to be a bridge between China and the US were recognized in a Senate Congressional Record, and she was given the title of citizen ambassador. The record entry dated July 27, 1988, said the documentary was "exceptional in its scope and subject".
"Kan opened doors in her documentary to places most of us have only read about," Senator Daniel K. Inouye wrote in the record. "Her charming, insightful and loving portrait of China gave me a new perspective toward the changes now occurring in that ancient land.
"I hope that Journey Through a Changing China will be seen by other audiences throughout our nation because of its fascinating and revealing study of the social, economic and cultural changes being brought about by China's version of the glasnost."
Looking back, Kan said she felt her role, and that of the media as a whole, was to educate.
"In those days,... China didn't know anything about the world. The West knew nothing about Asia," she said. "My role was to exchange ideas between East and West. I feel that's a mission, an important job to do."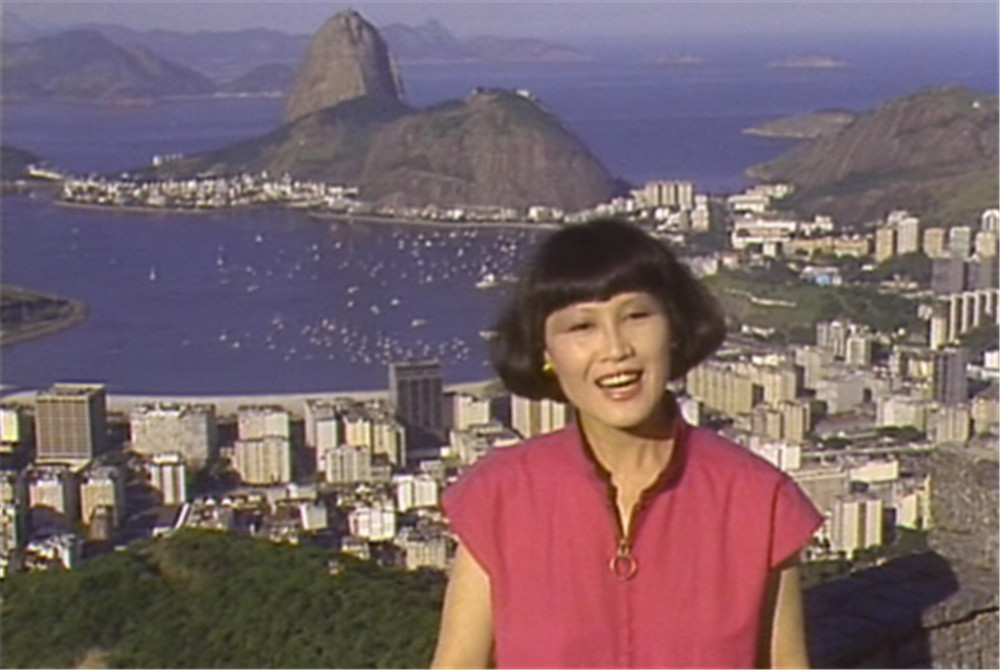 Exporting homegrown fashion
In the early 1980s, Kan looked different with her lipstick and self-styled hairdo in the eyes of Chinese women. But today, in her eyes, Chinese women look modern, and they no longer dress differently to Western women.
Kan said China has changed a lot, as now its manufacturers are up-to-date. For years, they worked for brands from other countries, such as France and Italy. Today, she said, Chinese companies have their own brands.
"Because they're so used to producing goods for the outside world, they know well what the outside world is asking for. All of a sudden, you see a lot of brands coming out of China that are quite chic," Kan said.
To bring Chinese fashion to the West and introduce emerging designers and artists to the US, Kan created the China Fashion Gala in New York. The past three galas have highlighted couture designer Guo Pei, fashion photographer Chen Man and designer Grace Chen, to name a few.
Funds raised through the gala are used for scholarships for Chinese students to attend the Fashion Institute of Technology in New York.
Kan's own charity has also built schools and libraries, and provided scholarships to underprivileged students in high schools and universities in China, including in her native Guilin, where she lived until she was 2 years old. Her family first moved to Hong Kong and then the US.
In March, she returned for the first time to where she was born, a Qing Dynasty-style building called Yanshan Garden, which has been made into a picturesque park.
Kan said she was happy to see the development that has taken place in her hometown and across China.
"The next period for China will be extraordinary. President Xi Jinping will be able to fulfill his mission, fulfill his vision, too," she said, referring to China's goal to become a moderately well-off country by 2020 as well as Xi's commitment at the Boao Asia Forum on China to further opening-up. "I'd bet on China," she said.
If you have any problems with this article, please contact us at app@chinadaily.com.cn and we'll immediately get back to you.