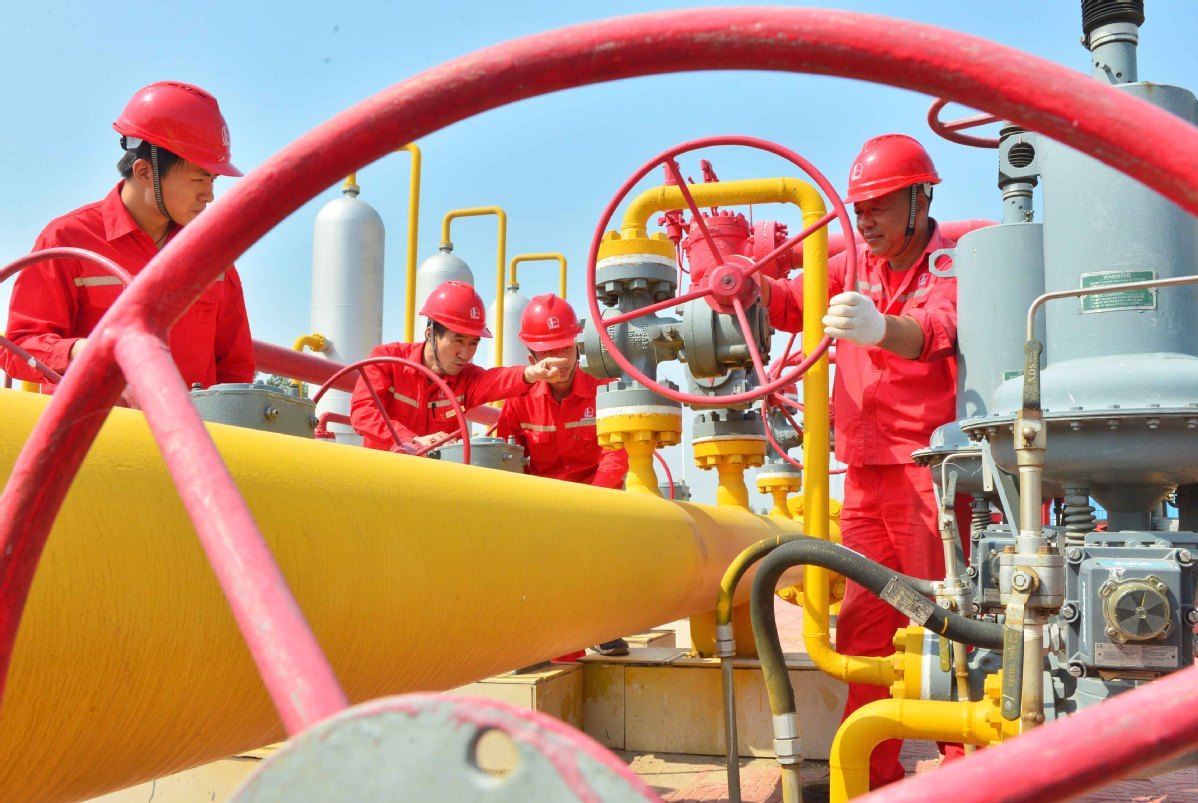 China is pushing ahead with a plan to combine oil and gas pipeline assets of three State-owned energy giants into a new company, Bloomberg reported.
The specific reform plan is expected to be unveiled before this winter, people with knowledge of the matter said.
China National Petroleum Corp (CNPC), China Petrochemical Corp (Sinopec) and China National Offshore Oil Corp (CNOOC) will spin off their pipeline assets and transfer employees to this new company, and determine the equity ratio based on the valuation of their pipeline assets.
The new company, which would be provisionally named China Pipelines Corp, will be valued at as much as 500 billion yuan ($78 billion), Bloomberg said.
Under the plan, State-controlled and private funds will inject capital to lower the combine stake held by the three oil majors to about 50 percent.
The new company may seek an initial public offering, the report added.
China's gas pipeline network spans 70,000 kilometers, according to estimates from Bernstein. The tally from the three energy giants is about 66,000 kilometers, based on company disclosures in 2016.
SOE reform, aimed at improving efficiency and competitiveness through innovation, remains a priority for local governments this year.
In this year's Government Work Report, Premier Li Keqiang said the government will advance the reform of State capital and SOEs this year by formulating lists of investor rights and obligations related to oversight and regulation, and also deepen reform of State capital investment and management companies.
If you have any problems with this article, please contact us at app@chinadaily.com.cn and we'll immediately get back to you.