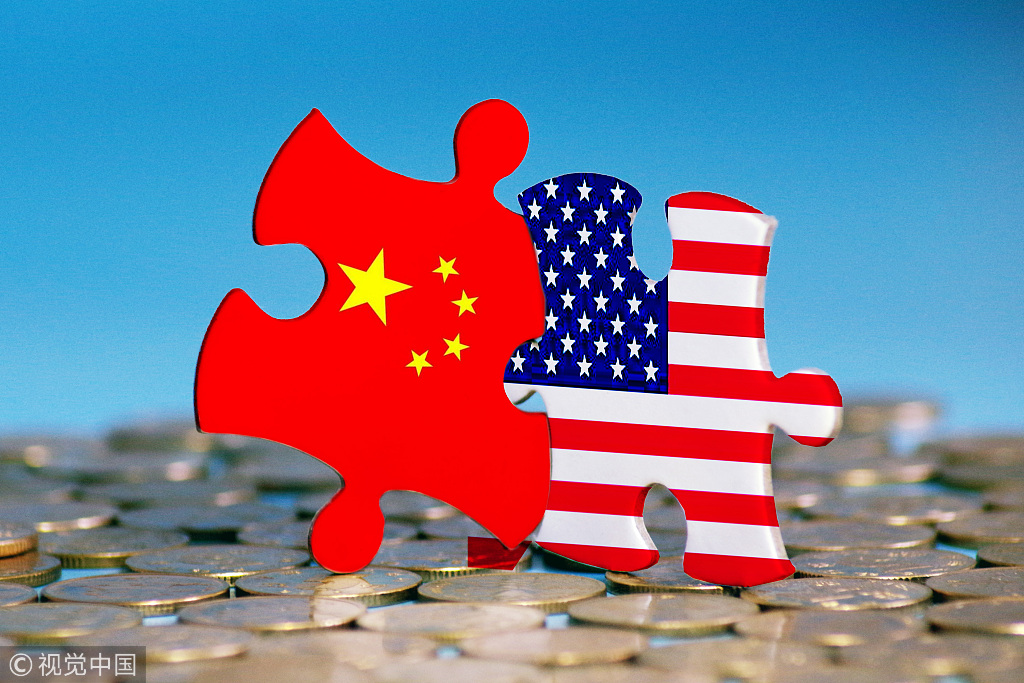 They agreed to establish a mechanism to work on ways to resolve their escalating trade disputes, even though China said it had "big differences" with the United States on some issues. This in itself should be seen as a positive development, as it shows both sides are willing to continue making efforts to resolve their trade frictions.
The two delegations, led by Vice-Premier Liu He and US Treasury Secretary Steven Mnuchin, agreed to work toward making more progress, a Xinhua News Agency report said, without providing details. The outcome is in line with the general expectation, because it is unrealistic to expect all trade-related problems between the world's two largest economies to be solved in one round of talks.
The biggest achievement of the two-day talks that concluded on Friday is the constructive agreement between Beijing and Washington to keep discussing contentious trade issues, instead of continuing the two-way barrage of tariffs, which pretty much brought the two countries to the brink of a trade war. Needless to say, the Trump administration initiated the tariff war — the latest being its announcement to impose tariffs on $150 billion of Chinese goods.
This is all the more reason why the softening tone at the two-day meeting is welcome: it creates room for future discussion and negotiation between the two sides so they can find more common ground and work out a plan based on mutual respect and mutual benefit.
The US administration believes the additional tariffs on Chinese imports will help reduce its trade deficit with China. What it has ignored is the fact that there is no one reason for the deficit.
The deficit is closely related to the US' industrial transformation over the past decades and its shift to a financial and tertiary industry-based development pattern, a problem that was already evident before China became a significant trade partner of it in the 1980s. As such, the deficit can be reduced only gradually, not through unilateral, ill-thought-through trade actions against China.
Making China a scapegoat for the ills of the US economy may appease some uninformed voters, but it would hardly reduce the trade deficit.
The developments over the past months show China will not compromise on its core interests no matter how desperately the US tries. What the US should and can do is to respect China's economic sovereignty and engage in consultations on an equal footing to seek a mutually acceptable solution.
Of course, given the great benefits of four decades of reform and opening-up, China will further open up its economy so the international community can benefit from its large and fast-developing market. But China will do so on its own conditions, not to suit the agenda of other countries.
If you have any problems with this article, please contact us at app@chinadaily.com.cn and we'll immediately get back to you.