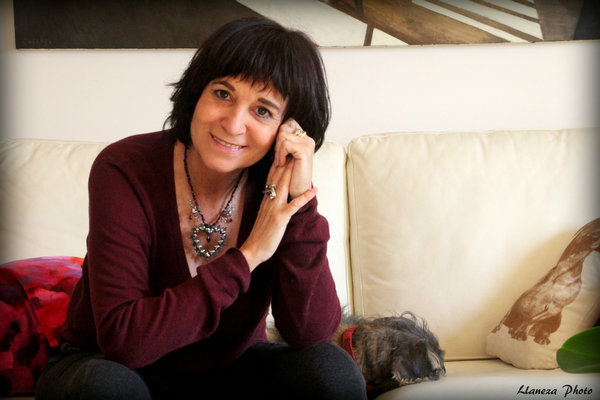 The challenges faced by modern women was the subject of a public discussion recently between Spanish writer Rosa Montero and Chinese writer Zhang Yueran at the Cervantes Institute in Beijing.
Giving her take, Montero says that any step forward in the advancement of women's social status is also a big step forward for humankind.
Montero, 67, who has been a journalist since 1970, has published dozens of novels, biographies, short stories and children tales since then. And her books have been translated into more than 20 languages.
In 2017, Montero was awarded the National Prize for Spanish Literature. And she is one of just five female writers who have won the prize since its launch in 1984.
Two of Montero's books-the biography, Stories of Women, and the novel, The Heart of the Tartar, have been translated into Chinese.
Among the issues, what Montero spoke about at the event was sexual abuse.
She says she still remembers that as a child when she had to commute four times a day between school and home, she was often touched inappropriately on the subway.
She even says that once she and her friend both slapped an attacker, but it was them who later felt ashamed and terrified.
"No passengers stood up for us. We felt alone and sheepish. But things are much better now and women are moving forward," says Montero.
Meanwhile, Zhang sees the improvement of women's social status through a different perspective, noting that China's family planning policy between 1978 and 2016 to some extent provided her generation of women with opportunities.
Montero sees herself as a promoter of women's rights, but not as a feminist writer, because she says the word feminist has "put women on the opposite side of men", which she thinks is not appropriate.
Speaking about her work, she says: "Literature is about seeking the true meaning of life and existence. It goes beyond women's rights."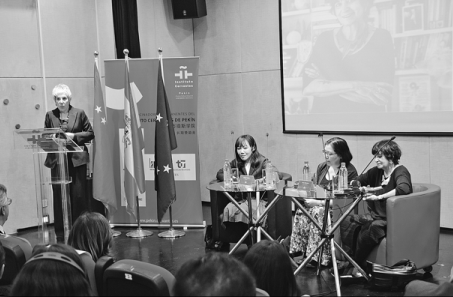 One of Montero's books that was discussed was about Marie Curie, the physicist, chemist and two-time Nobel Prize winner.
Speaking about the work, she says she was inspired to write the book after reading Curie's diary about her husband, who died in a carriage crash in 1906.
Montero also had a personal reason for doing the book as she, too, had lost her husband.
Among the questions she deals with in the book are: Is it possible to adapt to the loss of your beloved? Can you ignore the patriarchy or the thoughts that make you stressed? Is it possible to have an independent vision not imposed by your family?
Explaining why she used Curie's diary as the peg for the work, she says: "I thought that using the experiences of a great woman to respond to these questions would be a good idea, although some issues could not be resolved."
Speaking about the response to the book, she says that readers through letters and email told her that the book had inspired them to be positive and look beyond their sadness and fear.
Although Montero has been writing books for around four decades, she refuses to compromise to produce what the market demands, because she says the market and readers' tastes are fickle.
"I avoid feeling self-conscious when writing," says Montero, adding that young writers should accept the imperfections in their works and be confident about the future.
If you have any problems with this article, please contact us at app@chinadaily.com.cn and we'll immediately get back to you.